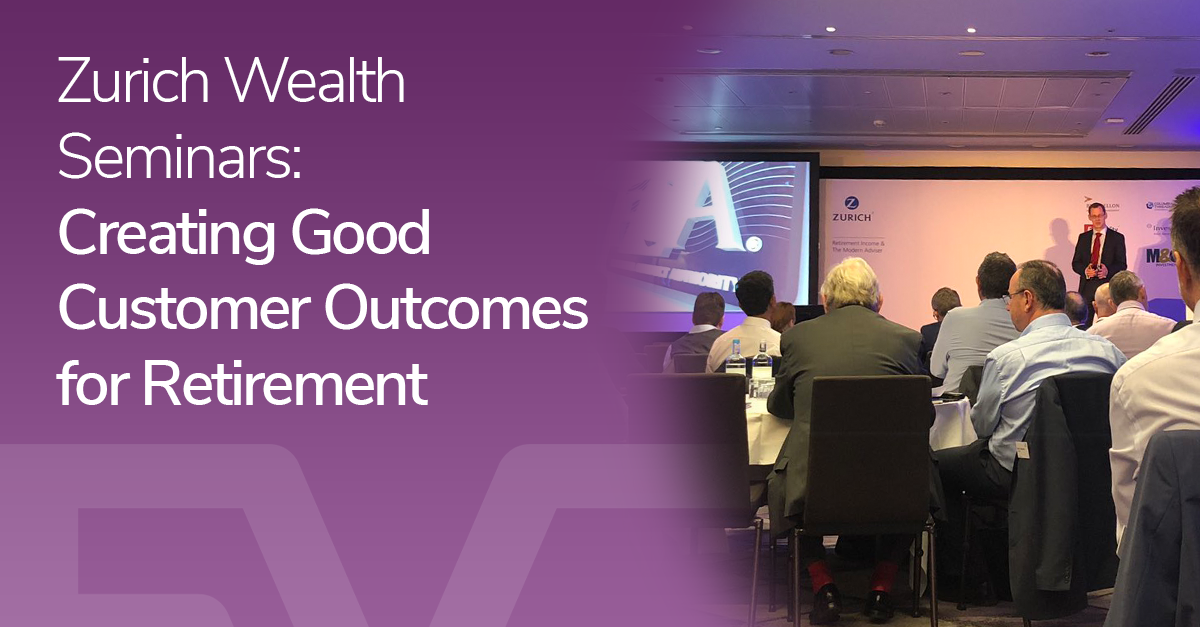 2019's first stop of the Zurich Wealth Seminars was appropriately set in the background of the indomitable Tower of London. Host for the day was Richard Romer-Lee of Square Mile, and kicking off the morning's sessions was our Propositions Director, Andrew Storey. Andrew discussed risk profiling and the FCA's investment pathways, followed by David Buckle of Fidelity UK talking about sustainable withdrawal strategies. The morning was rounded off by Andy Woollon of Zurich, who spoke about the importance of protection in retirement planning. The three talks gave a holistic approach to retirement planning: from the initial strategies to protecting a client's assets.
The talks in brief
Investment pathways and adding value
Aided by Goldilocks and the Four Bears (more on that coming), Andrew discussed the FCA's upcoming investment pathways and how advisers can add value. Although the investment pathways are mainly aimed at non-advised consumers, there's an opportunity for advisers to take the objectives and turn them into sustainable retirement propositions for their clients.
Andrew used the (slightly amended) story of Goldilocks and the Four Bears to explain the investment pathways, illustrating each of the four objectives. Andrew also discussed the FCA's user testing, primarily how non-advised customers need things simple: you pick one pathway, and that's that. In Andrew's story, the four bears fit in with each of the pathways and meet their desired objectives.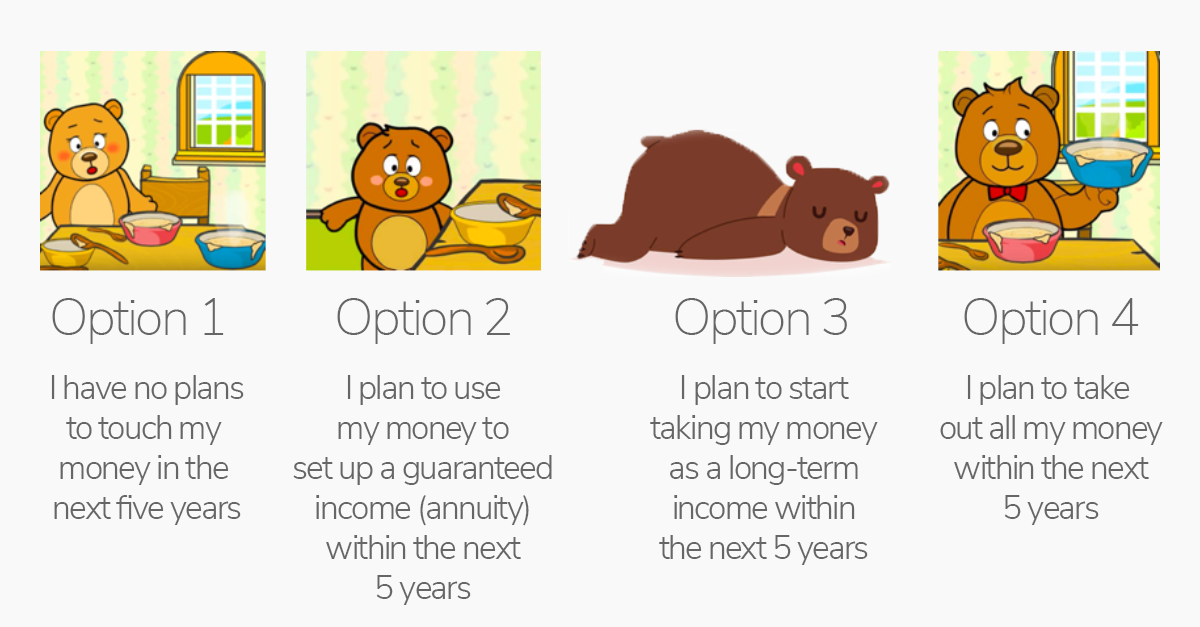 But people are (generally) smarter than the average bear. So, Andrew proceeded to talk about how advisers can make this work – and add value – for their clients. This involved combining the four pathways to create a proposition that could meet a variety of complex goals: from taking out a lump sum in cash to pay for a new kitchen, to dedicating a certain amount to inheritance.
Strategies for sustainable drawdown
Filled with conclusions from maths and economics, David's session explored the intricacies of sustainable drawdown. The thought-provoking topics ranged from what guarantees clients want in retirement to the changing requirements as people get older.


David Buckle @Fidelity_UK asks advisers what kind of guarantees do clients need in retirement? #ZurichWealthSeminars2019 pic.twitter.com/yUtMeMjXpn

— Alistair Wilson (@ZurichAlistair) February 28, 2019


As well as adjusting to the 'new normal', where interest rates in the future will never be as high as those in the past, David called attention to those people in their 40s and 50s. Many of them will be the first to go through into retirement with defined contribution pensions – with no definitive idea of how much they need to save.
David raised an interesting idea of second generation decumulation strategies. These centre around the need for more certainty: that people want to get back what they put in. It's this sophistication that could lead to the right sustainable drawdown strategies – rather than relying on current strategies and traditional funds. Then combining this with finding a partner who specialises in specific investor requirements could turn sustainable drawdown strategies into reality.
The role of protection in retirement planning
Andy rounded off the process talking about why protection should be key in retirement planning. Protection doesn't just de-risk a client's future, but it helps to underpin their retirement. As Andy put it, with protection, a client doesn't have to rely on the markets – there's no "dying when the market is down".


Advisers getting involved. #ZurichWealthSeminars2019 pic.twitter.com/YbIQmnRiwS

— Alistair Wilson (@ZurichAlistair) February 28, 2019


Protection covered a broad spectrum: leaving a legacy for family members; paying for rising funeral costs; covering IHT and the increasing number of estates paying it. No one knows what the future holds, and if it falls as someone goes into retirement – how will that truly affect them? There's a capacity for loss question and analysis in here, but protection takes away the stress of losing at all.
Our work with Zurich
We work closely with Zurich and Columbia Threadneedle to ensure maximum performance of Zurich's Horizon Fund Range. We use Insight, our asset model, to provide strategic asset allocations across the five risk-profiled multi-asset funds.
Thanks to all our work, the funds have had strong performance since they launched in 2014. And three of the funds have top rankings.
How it works
The funds aim to get positive returns for a targeted level of risk by investing in a mixture of asset classes. Reviewing and changing the weightings between these classes is key to maintaining strong performance.
Insight provides the strategic asset allocations (SAA) which are tactically allocated (TAA) by Colombia Threadneedle's experienced multi-asset team. Zurich Investment Services then provide a final layer of high-quality risk management oversight. As Columbia Threadneedle run the funds and manage them in line with the EValue risk profiles, all advisors need to do is monitor their clients' risk appetite, rather than the funds' level of risk too.
You can read more about our asset allocation service, find out about our strategy with Zurich and Columbia Threadneedle, or see more examples of Insight in action. And you can catch up with the day's events by following #ZurichWealthSeminars2019