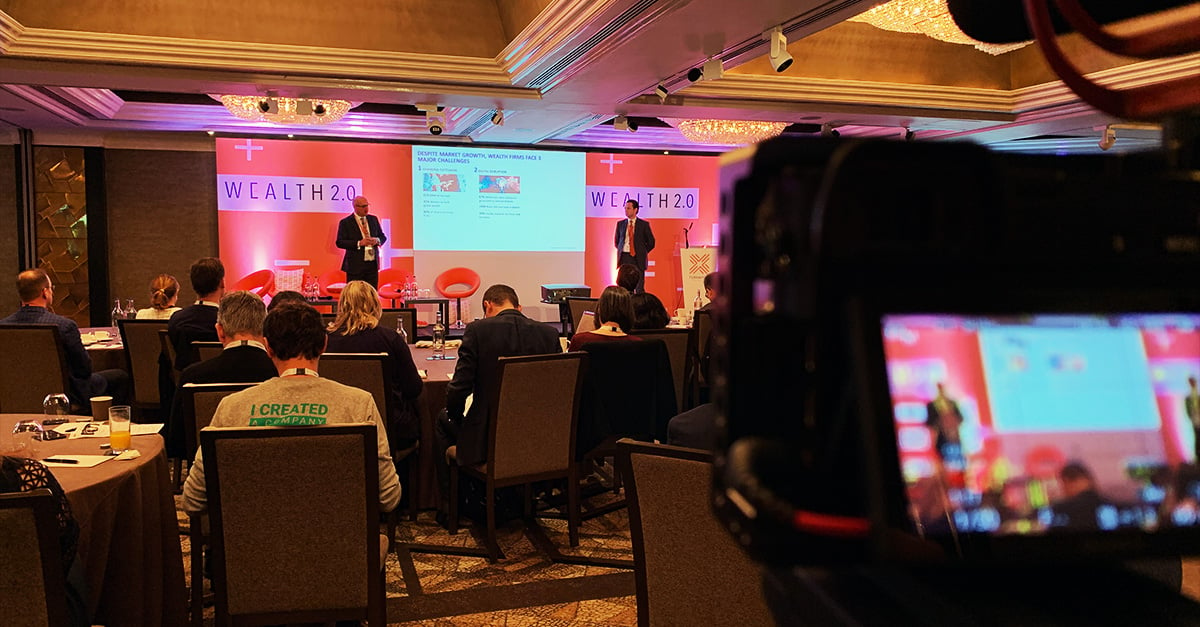 Digital advice, automation and customer experience are all current hot topics in financial services, so the EValue team was delighted to be exclusive 'Associate Sponsors' at this year's Wealth 2.0 event. Unfolding at the Jumeirah Carlton Tower in Belgravia, the two-day event brought together more than 100 speakers from global banks and financial institutions, focussing on providing advice for wealth managers of the future.


Presenting at the Wealth 2.0 event, EValue Marketing Director, Chet Velani said, "Everyone here is really interested in learning and understanding what's going on in the industry, so the conversation is always an exciting one."


Over 400 attendees packed the central London venue, demonstrating an ambition and commitment to financial transformation. Matt Swinburne-Johnson hosted a roundtable on transforming and personalising the financial customer experience. He commented, "Everyone involved with our roundtable was enormously engaged and receptive. There's still a long way to go, but it's fantastic to see this level of energy and commitment".
You can watch the highlights from Wealth 2.0 here: