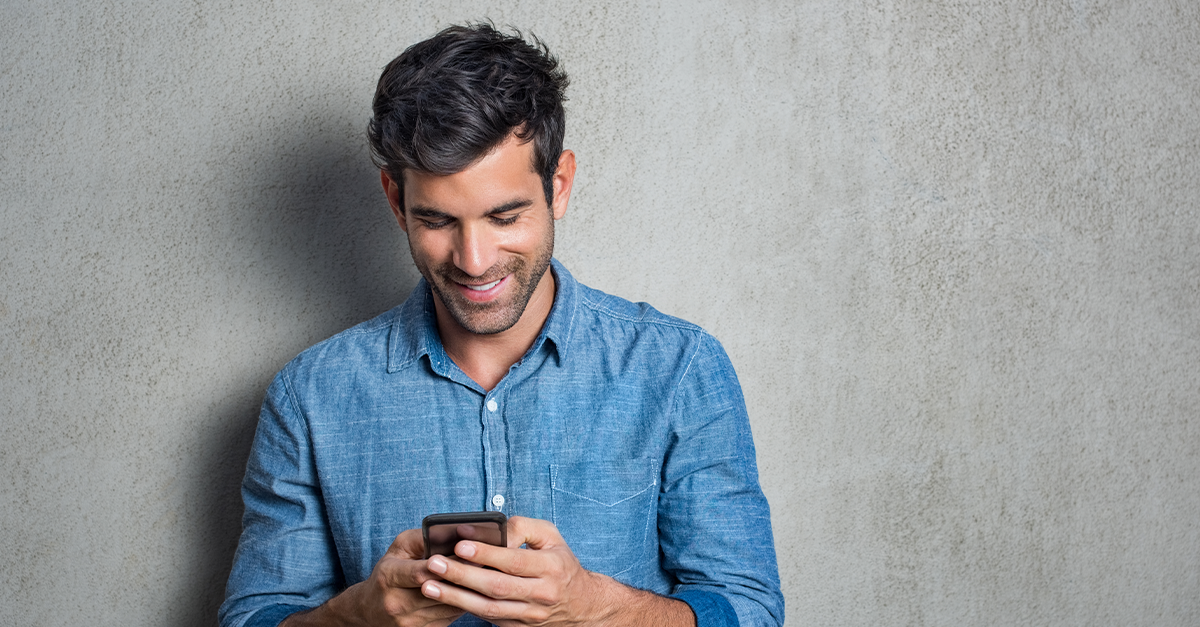 Boring Money events are always a highlight in our calendar, and this year's Fin-k Tank was no different. From enabling innovation to futuristic technology, we were in for a treat.

People want people
Holly Mackay started the event with a sentiment that was echoed by all the speakers: this isn't about technology. It's about people. Technology is there to help guide, connect and enable – but only if you know your customers well enough. Firstly, you need to understand what they want and what they need. Then technology can help make it happen.
Nearly all the speakers covered the advice gap: an issue that could be solved with technology, if it wasn't for the fact that people still want to talk to people. Adam Price, CEO of Hatch; Joe Parkin, Head of iShares & Digital Wealth at BlackRock; and Davinia Tomlinson, founder and CEO of Rainchq took to the stage in a panel discussion about how tech can enhance advice.
The discussion looked at what traditional advice does well: it serves 4.5m people a year and clients give overwhelmingly positive feedback. It's holistic and looks at your entire life, rather than focusing on one specific area. It's cracked the challenge of customer acquisition, using local networks and word of mouth. And mainly, it's human – it gives people what they want. But there aren't enough advisers, which limits the effect of word of mouth. And the lack of supply pushes up the prices.
Adam Price asked a big question: should it really take so long to become an adviser? How can we remove the barriers to qualifying? Davinia Tomlinson took the challenge one step further: what does advice mean to women? And how can the industry match what they're looking for? Research shows that women are diligent savers, so their behaviour is in the right place. The challenge is to help them seek out advised help and move on from DIY. Joe Parkin pushed for more innovation, stating we have the technology to enable financial inclusion. Now we need to make it easier and simpler, and engage people in a different way.


How can you scale people?
All the panel members had one overarching challenge: how can you scale people? Adam presented the idea of coaching. It could sit in the middle of the human/robo spectrum, and give people the confidence to plan their finances. Davinia brought up the notion of events and video conferencing. By making financial planning more convenient, more women are likely to take part. Events and group coaching sessions were popular ideas: where women can come together to talk about their finances. This happens regularly in forums and groups across social media, but in-person events could make a real difference to changing attitudes and behavior.
Joe looked at how technology can help – and whether the focus needs to change. Instead of focusing on advice or the investment product, think about behaviour. Much has been done in the recent past around attitudes towards physical and mental people. People wear fitbits, track their water consumption, count their steps and monitor their heart rates. They download apps to help them meditate and sleep, and you can even receive therapy online. Technology has the same role to play in helping people achieve financial wellbeing too. Many of our biggest innovations are still around the product – and maybe this is the wrong angle to take.


How technology can engage people
The Fin-k Tank didn't just talk about the impact of technology – it showed it too. The afternoon consisted of four demos from four companies doing extraordinary things with technology.
Tessa Lee, MD of Moneyinfo showed how you can successfully use technology to solve the questions and challenges that people have. People have increasingly complex financial lives, with huge amounts of paperwork and a multitude of providers. And among all of this, they want peace of mind that they can get to their information easily and simply. But this needs to go further than a desktop. Tessa spoke about research that showed digital is key to finance management for high net worth individuals. And it's not just young people who want access to fintech – it's the same demand across all ages.
Meeting this demand isn't the only challenge advisers need to solve. They also need to find better ways to deliver personalised information to clients. They need to remain GDPR compliant. And they need to attract the next generation of clients as wealth passes on. The answer is found in technology – in creating valuable mobile propositions that people will want to use. Moneyinfo has incredibly high engagement, thanks to how useful it is. People can store all their financial information in one place: from their pet insurance to their mortgage documents to their ISAs and pensions. It solves people's problems: it gives them a digital filing cabinet, instead of a drawer stuffed full of paper.
Victor Trokoudes, CEO and co-founder of Plum ran through a demo of how a chatbot can help people save and invest. After discovering that over 100m people in Europe have less than three months of savings, the team set out to find a way to help people save and improve their finances. Plum lets people save effortlessly; it helps people switch providers if they're overpaying bills; and it opens the door to investing in an accessible way. With Plum working in the background, people can make a substantial change to their savings. Plus, it was initially launched as a chatbot on Facebook Messenger: attracting its audience where they're most likely to be.
The demo by Tom McGillycuddy, co-founder of Tickr, was one of the most popular. Tickr is an impact investment app designed to engage the next generation of investors. But it goes one step further: it brings in the human story. Tom explained where his inspiration came from. He visited a housing development in India that the company he worked for had been investing in, and met with a family whose lives had been changed by moving into one of the houses. When he came back and told the story to his mum, it was only then that she understood what he did for a living. Tickr makes investing real and relevant – and the figures back this up. 65-70% of Tickr's users are first-time investors. 90% are under 40 years old. And 40% are women.
The last demo of the day was by Anka Mandleson, co-founder of Advantra Wealth. Anka showed how their software tracks facial movements, micro-facial expressions and reactions to help assess risk profiling. Aimed at private banks to help with the mass affluent, this technology puts people into emotive situations to gauge their attitude to risk. Consumers are shown videos of scenarios like Formula One races, and their expressions are monitored and analysed to see how they react to risk. It's part of the FCA's Sandbox, and could give advisers another tool to assess and understand their customers.
This year's Fin-k Tank was another huge success: inspiring and motivating people to look further than their comfort zone, and to really think about what their consumers need and want.
If you want to stay up-to-date with the latest news and opinions in fintech, sign up to our monthly newsletter here.