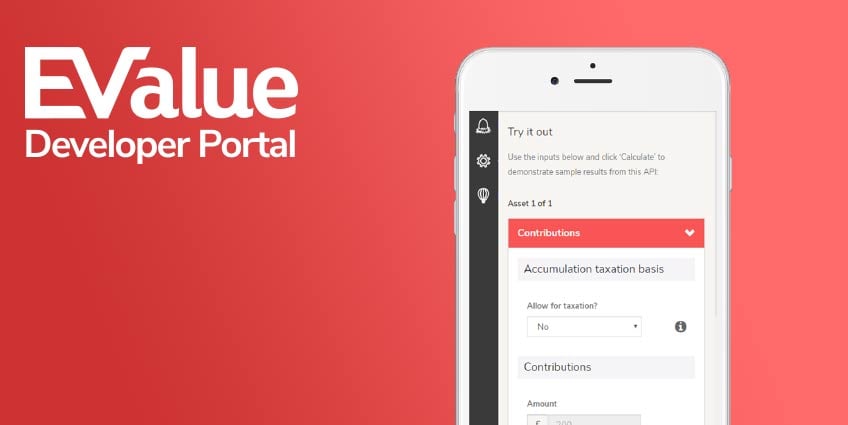 EValue's API Portal enable businesses to spend their time building engaging and informative user experiences for their customers, by leaving the calculations to us. Through our APIs, our clients can get direct and easy access our ground-breaking Planning & Advice Engine, covering all areas of financial planning including risk suitability and asset modelling, to new initiatives such as automated advice.
But how exactly would you bring together EValue's APIs to deliver such a proposition? Our new video examines that very question by looking at how you could use our APIs to build a workplace retirement planner.
Visit api.ev.uk for more details.