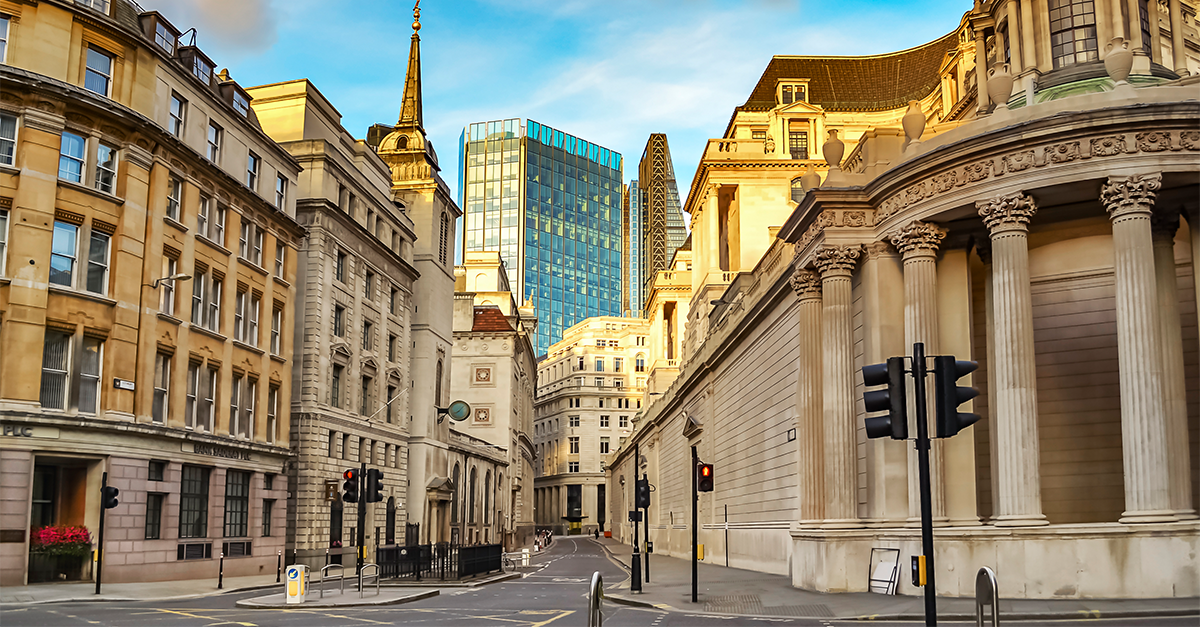 Each quarter, the EValue Index Solutions team, use our stochastic asset model to provide a range of capital market assumptions. Below is a brief synopsis of the report commentary. A download link of the full report is also provided.
Quarter 1 summary
During the first quarter of 2020, the COVID-19 global pandemic caused widespread chaos. In an effort to prevent the further spread of the virus, many countries entered a period of lock-down, with an estimated 3.9billion people told to stay at home. This has led to severe economic complications for many countries and businesses. Central banks across the globe have responded by cutting interest rates while re-introducing monetary stimulus programmes, known as Quantitative Easing (QE). Governments around the world have also attempted to kick start their slowing economies, by introducing large fiscal policy stimulus packages. Against this backdrop, Equities in both developed and emerging equity markets fell dramatically, while government bond yields also fell (prices rose), as investors flocked to their perceived safety. Corporate bonds under performed government bonds. In commodities, oil prices fell to their lowest ever level , as the spread of COVID-19 weakened the outlook for demand.
Economy
As mentioned above, COVID-19 is all that mattered this quarter. The outbreak of the SARS-like disease that began in December, leaving a Chinese province the size of the UK sealed off before the end of January (sadly, though, not until after Chinese new year), locked-down all the countries that suffered from SARS the first time by February and caught the developed economies that escaped the first version of SARS napping until March. In the case of the UK, the nap lasted until after the Cheltenham festival. While not a terrifying death sentence like Ebola, it is both more infectious and at least ten times as deadly as influenza. There seems no reason to doubt estimates that, unchecked, it would kill 90 million people within a year. The response, eventually, has been to address the infectiousness by isolating people as much as possible to cut off the network of transmission. Doing so has stopped large parts of the economy directly with further indirect effects. Restaurants are closed, flights are down 80 per cent, and car and plane factories are shut. This prospect is generating forecasts of a 20 to 50 per cent fall in economic activity.
To read more about our economic projections please download the full report.
Markets
Despite wild fluctuations in March, the response of markets over the quarter was ultimately a typical response to bad news: equities, fundamentals and rates all down. Japan fared best while Europe, the UK and Emerging markets all did badly.
The commercial property market takes a long time to show what's really going on and was already suffering last winter. Since then, the news for retail space has been dire with many large chains shutting down and others on rent strike. Large amounts of this quarter's rent are going unpaid! Office space is probably not facing such acute pain but with most office workers now at home, expansion plans on hold and short term contract lessors like We work in trouble, the picture is not great there either. In the short term, the issue is moot: all the funds in this sector are closed at the moment.
Outlook
As might be expected the outlook, has worsened across the board. In Equities, Emerging and Asian markets outside of Japan have suffered the most. Earlier coronavirus impact, disrupted supply chains, shrinking global demand, currency crises and commodity price wars are all bad news that even very weak recent performance appears to only partially discount. Japan has appeared to have avoided the worst of all this although questions are being asked about how effective its relatively unobtrusive coronavirus interventions will continue to be and whether the balance of the effects of others' misfortunes will continue to be positive if the crisis deepens. UK equities are somewhat protected by sterling weakness, foreign earnings and a substantial repricing.
Lower bond yields suppress fixed income returns. Credit spreads blew up in March. They have recovered a little but the prospect of actual difficulties at issuers developing, further rating downgrades and liquidity panics remain, and expected returns have suffered more than government bonds.
As mentioned above the outlook for the property market is pretty bleak over the next few months and, with significant probability, for some time after that.
Outperformance by design
EValue asset allocation is grounded in robust and academically-tested investment beliefs that deliver outperformance by design, Our model has outperformed the market and other funds consistently for over a decade. This outperformance and resilience were especially visible during the Global Financial Crisis and during the current COVID-19 crisis. We believe that this is a strong validation of our model and track record.
Find out more in our feature article When the going gets tough, the tough get going.
So what next?
Download your copy of our UK Capital Markets Assumptions report now.