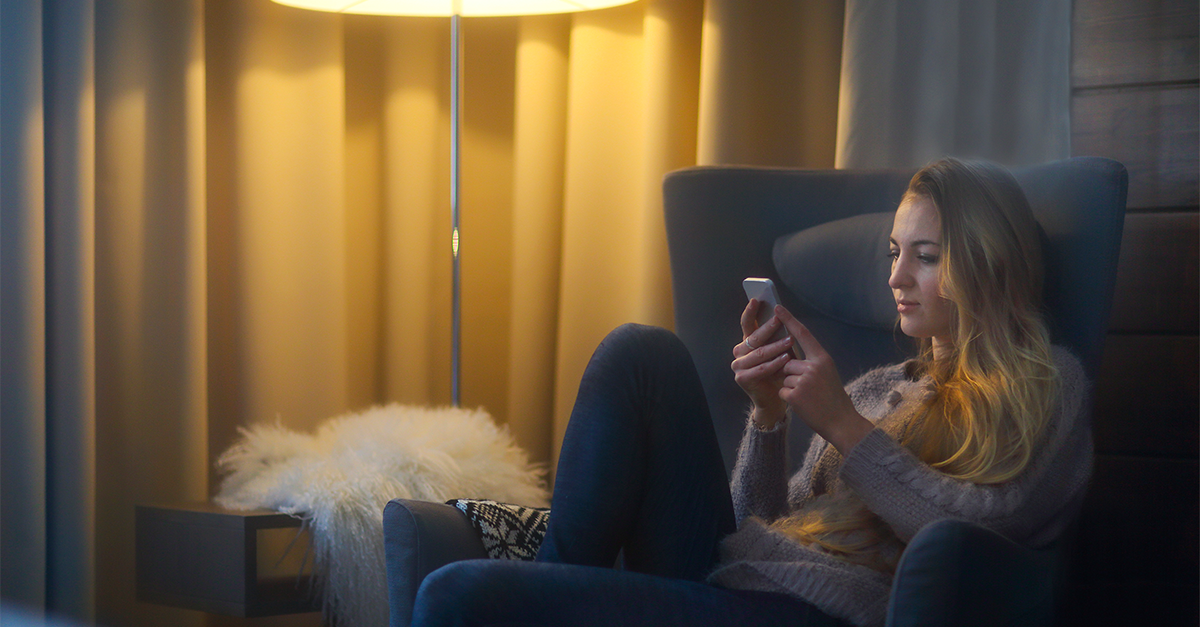 Cathy forgot to pick up a pack of picture hooks? No problem. A few taps on her phone screen and an Amazon Prime van is on its way to hers. James needs to do the weekly shop but has a hectic weekend. Easy. He browses through the plethora of shopping apps and completes the task sat in front of the TV. Mark needs to send the kids some money (again). He has the luxury of choosing between PayPal and his banking app, and gets that done in seconds. Sam wants to turn the lights off, control her hot water, and turn the heating on. Done. It's all in the palm of her hand.
Pat figures he'll check his pension pot balance before a pay review meeting at work. Well, he rifles through drawers and folders in search of the elusive paper statement. He digs out old statements and spends a good hour deciphering the contents. And yes – there's the rub.
Whether it's utilities, travel, retail or banking – there's an app for it. And it's such a luxury people are now accustomed to, that it's no longer seen as a luxury. Having digital services doesn't set you apart anymore: not having digital services sets you apart. And in the wrong way.
That disconnect between how customers can engage with other products and services at a time and in a way that suits them and their experience of 'engaging' with their pension is jarring. There's no denying that pensions are more complex than a straightforward transaction of purchasing picture hooks or transferring some money, but Pat's experience with other sectors will be informing his expectations of his pension provider – yet the pensions market is 'light years' behind in its digital transformation journey, according to former Pensions Minister Baroness Ros Altmann.
Complex or not, established pension providers need to make up ground and fast. The stick to spur action is not being left behind. The carrot comes in many forms, here we list just three which would bring Pat's experience of engaging with his pension more in line with his, not unreasonable, expectations of being able to engage digitally.
1. Providing access to simple, clear tools can help engender a greater sense of urgency
There is a wide range of tools available to meet a variety of different needs through accumulation and decumulation and for use by the customer or by an adviser with the customer. From something as simple as a salary exchange calculator which would help to show the financial benefit of contributing into a workplace pension – giving clear sight of NI relief amount, total amount contributed into the pension annual salary after contribution and net annual salary after contribution. To sustainable income drawdown calculators, which take account of age, retirement savings, required annual income, current investment strategy and annual state pension.
PWC's 2018 pensions and technology survey found that employees self-identified a 'desperate need' for more help with effective pension planning, and see technology as the conduit.

2. Improving customer engagement through 'nudging' with timely interactions
According to the 2017 OECD report into technology and pensions, FinTech can help to generate member engagement through the type of on-demand interaction available in other sectors. The report states that FinTech is likely to enhance the quality and effectiveness of interactions between pension providers and members, by using push notifications to nudge members into checking their balances or increasing contributions.
3. Creating more effective communication
Linked to point number two, engagement is a prerequisite for effects when it comes to comms. The findings of PWC's 2018 survey pointed to one of the biggest short-term benefits from investment in pension tools being improved member communication, where members receive ad hoc contact outside regulatory reporting requirements. An engaged member is more likely to act when called to action via a channel and in a manner that is more immediate than an annual statement that sits unopened in a drawer.
Click here to see how personalised video could make a pension statement more engaging.
Those are just three of many. Saving for retirement and keeping on top of keeping on track of retirement goals should be as easy, as intuitive, and as engaging as the best online experiences in other sectors. Not kick starting the digital transformation journey is simply not a defensible option any more for providers - the customer benefits are clear, the raft of process efficiencies and compliance cost reductions providers would gain are the topic for another blog.