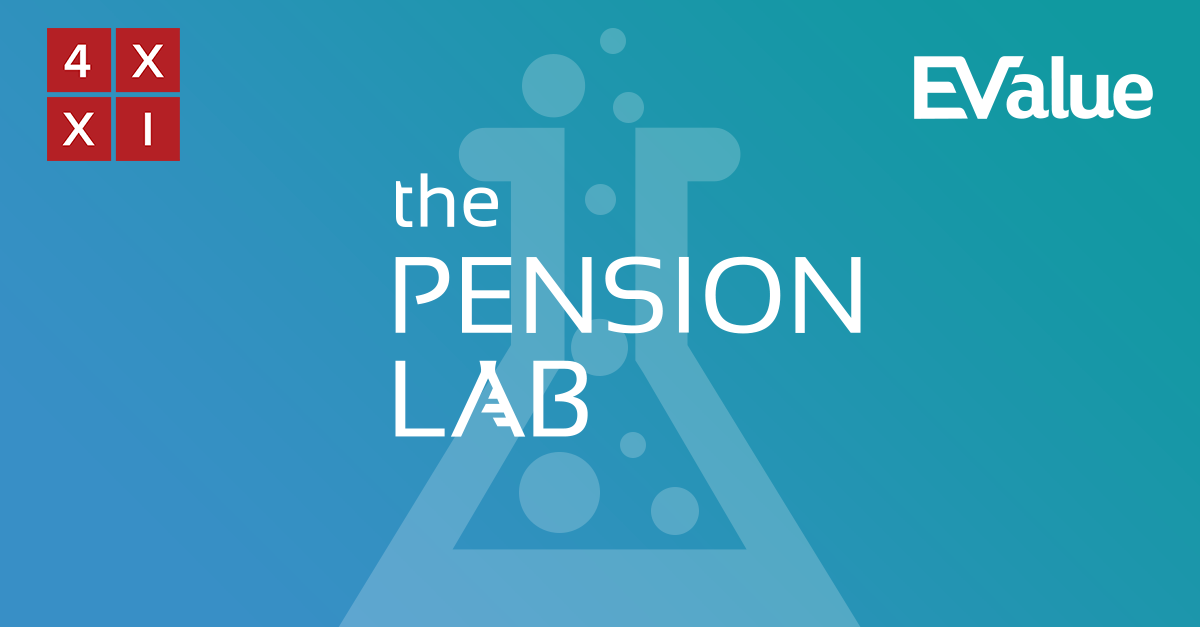 In June 2019, EValue and user interface design specialists, 4xxi partnered to run a unique financial technology competition branded, The Fintech Pitch Competition. The event that took place in a central London location attracted a number of innovative and exciting start-up applicants in the finance and technology space. Each one of them inspired and excited the judging panel, but it was Leicester-based outfit, The Pension Lab that edged out the competition to earn first prize. This highly lucrative award comprised of 12-months' free access to EValue's financial API stack, and a custom-built user interface from 4xxi. Following the completion of the project and launch of The Pension Lab platform, EValue caught up with the effervescent entrepreneurs to see how they were getting on.
Speaking to the EValue team, Scott Phillips, Founder of The Pension Lab said, "Our goal is to bring pensions into the 21st Century by equipping everyone with the tools needed to take control of their pension savings. The problem that we're trying to solve is with engagement in the pension space. Most people in the UK simply aren't engaged with their pensions and the knock-on effect of that is they really don't know if they are going to have enough money when they retire."
Collaborating with EValue and 4xxi, Scott and the team were able to bring their vision to life, empowering employees to see the value of their pension contributions and what impact these can have on their retirement. Leveraging EValue's powerful and realistic stochastic forecasting model and underlying financial planning APIs, The Pension Lab deployed this in combination with a custom-built 4xxi user-interface to great effect. "The process of working with EValue and 4xxi was fantastic. We met to hold a scoping day and established exactly what the build was to look like in terms of delivery and then we worked very closely together to meet those milestones and getting the product finished", explained Scott.
During the planning process, EValue Technical Product Consultant, David McDonald identified four APIs that The Pension Lab platform required to produce accurate results for the end-user. The first was the Investment Forecast API that when combined with Portfolio Risk Rating API enabled The Pension Lab to produce a user's Pension Score from 1 to 1000 on their dashboard. The third and fourth APIs leveraged the collective power of Drawdown Backsolve Retirement Age and Advanced Retirement Forecast to produce a visually engaging and clear graph for the user. David added, "All of our APIs harness the power of our forward-looking stochastic forecasting model which in this instance gives the most realistic possible view to each and every user on The Pension Lab platform."
The Pension Lab team were absolutely thrilled with the work that EValue and 4xxi put in to help them realise and release their product. Sanjay Champaneria, Co-Founder at The Pension Lab was keen to conclude, "Would we have achieved this without 4xxi and EValue…? Without that help and interaction, I don't think we would be here right now without it."
Watch our case study video with The Pension Lab and 4xxi now or learn more about how you can use financial planning APIs from EValue for your business at https://api.ev.uk