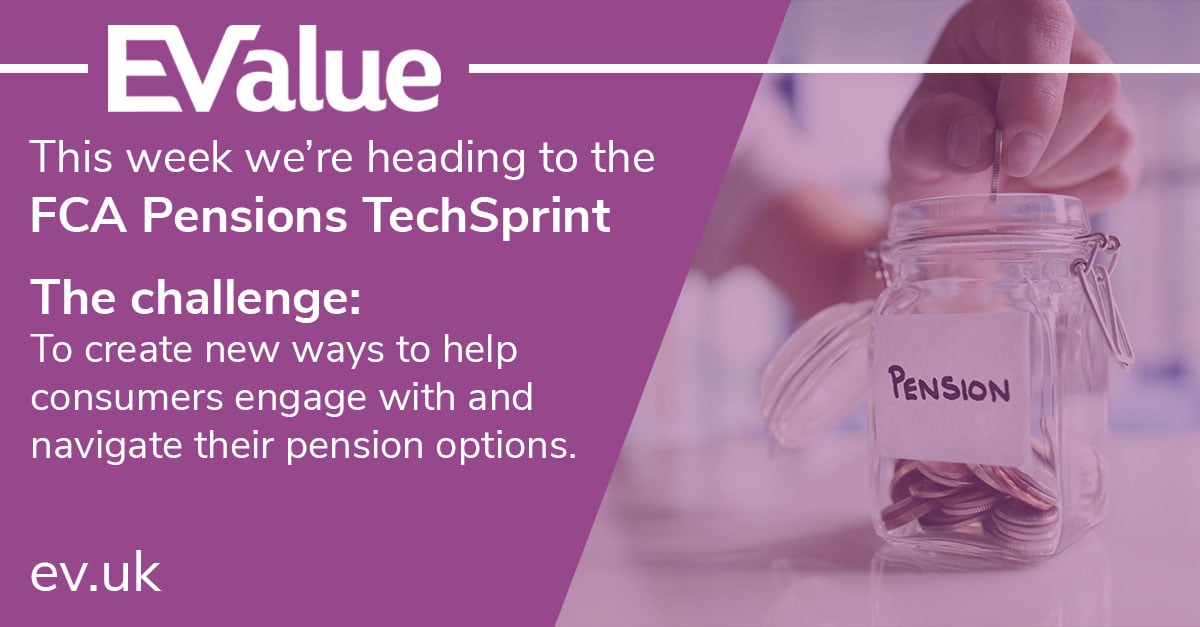 Scotland is the birthplace of many illustrious inventions: in 1614, John Napier presented the concept of logarithms. In 1875, Alexander Graham Bell created the telephone. 1926 saw John Logie Baird invent the television. And in 1997, scientists pioneered cloning with Dolly the sheep.

So, Edinburgh couldn't be a better place for the FCA to host its sixth TechSprint. In conjunction with The Pensions Regulator, participants and providers will collaborate to create innovative new ways to help people engage with and navigate their pensions options.

UX Director – and a Visionary at the TechSprint – Kevin Aspinall says, "we're interested in finding out what the other organisations can do to help solve the problems that exist with people planning for retirement."

Channeling the spirit of Scottish innovation and invention, our team and our technology are ready to collaborate and create new approaches for people to make their retirement savings work best.

Chief Executive Paul McNamara is one of the judges at the Pension TechSprint. "We're absolutely thrilled to be part of this big collaborative effort," Paul says, "and to look at the pensions outcomes that could be delivered for consumers."
OUR TEAM
Nine people from EValue are heading up to Edinburgh, each with their own role and purpose for the sprint. They'll form teams with people from many different companies, all working to one common goal: to invent new ways to solve this issue.

You'll hear more from these people during and after the event, so here's a brief rundown of who's doing what.
Visionary: Kevin Aspinall
Faces: George Palmer and Tom Oborne
Hacks: Jonathan Schofield and Virgil Alexe
Juggler: David McDonald
Fixer: Chris Hudson
Observer/Doctor: Tim Jablonski
TechTalk/Observer: Paul McNamara

Watch Paul, Tim and Kevin discuss their roles what they're most looking forward to at the TechSprint in this video:
OUR TECH
As one of four companies supplying data or technology for the sprint, we're excited to see what participants create with our APIs. From calculating life expectancy and lifestyle affordability to using budget planners and drawdown backsolves, we hope our APIs will help teams bring their ideas to life. You can discover more about our technology in our API Portal too.
Keep up with all the action from the FCA Pensions TechSprint: