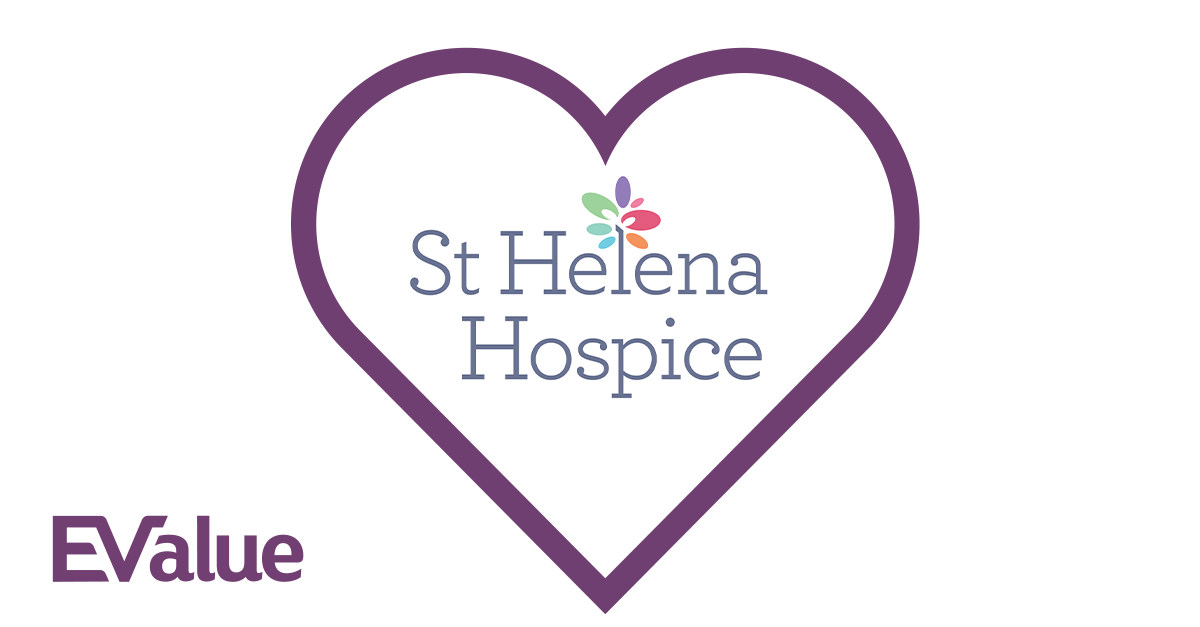 The EValue family were saddened to hear of the untimely passing of Tristan Harfield, who regrettably passed away earlier this year. Tristan was a valued member of the EValue team who spent more than 2 years with the company, departing for pastures new in 2014. Unfortunately, less than 4 years later, Tristan was diagnosed with terminal cancer and his ongoing battle with his health ended in 2019. His friends, family and colleagues all cared deeply for Tristan and did their best to help him when and where they could. As we uncover more about this brutal disease, we can start to better understand the demands that are made on the charities and institutions that are designed to help individuals like Tristan in their time of need. EValue are staunch supporters of such institutions and continue to raise awareness of these great causes to help people like Tristan avoid suffering alone or in silence.
To show thanks for their continued efforts, EValue has donated £250 to the St Helena Hospice who helped Tristan. St Helena Hospice help local people face incurable illness and bereavement, supporting them and their families, friends and carers. They also support children and adults who are facing bereavement. They rely heavily on the help and generosity of fundraisers, donors and volunteers, without which the hospice simply couldn't exist. Liz Wilby, Corporate Fundraiser at St Helena Hospice commented, "It's always great to receive generous donations from businesses like EValue. It's this with this kind support that we will help others like Tristan in future."
In March 2019, sixteen volunteers from the EValue team underwent Mental Health First Aid (MHFA) training that was sponsored by the business. The two-day training course was part of a wider initiative that EValue have deployed over a number of years to help look after the health and wellbeing of its employees. Claire Pinfold, HR Business Partner at EValue has helped champion this project, stating, "The health and wellbeing of our people has always been a critical part of EValue's culture. I knew Tristan well personally, so I was desperately saddened to hear the news of his passing. I appreciate that we can't help everyone, but as a close-knit organisation, I think the number of volunteers for internal training like the MHFA course is testament to our commitment as an organisation".
If you would like to make a donation or support St Helena Hospice, please contact their Fundraising on office on 01206 931468 or visit sthelena.org.uk