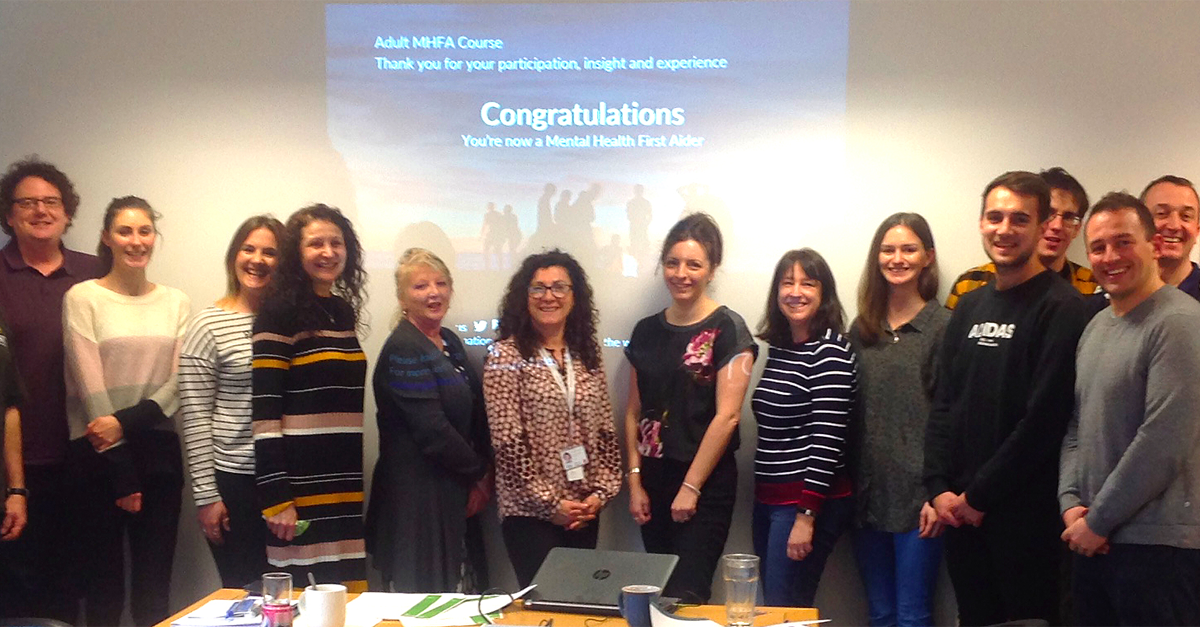 Calling in sick when you've got the flu or a migraine raises little more than sympathy and a reshuffling of tasks. But what about when you can't come in because of a panic attack? Or because you're feeling too low to leave the house? It's unlikely that you'd even take the day off for these problems. 95% of employees who call in sick with stress give a different reason. And only 13% of employees would be comfortable about talking about mental ill health at work, compared to 36% about physical health issues.
According to the Mental Health Foundation, 12.7% of all sick days in the UK are down to mental ill health. And 89% of people with mental health problems report an impact on their working life. The effect of mental ill health – such as staff turnover, sickness and poor productivity – cost UK employers £42bn in 2017.
At EValue, we're taking a stand against this. We now have 16 qualified Mental Health First Aiders, who have undertaken a two-day training course, with 15 more Mental Health Champions about to take part in a one-day course.
"I'm really proud of us for doing this. It shows what kind of employer we are that so many people wanted to volunteer," said Claire Pinfold, HR Business Partner & Payroll Manager. "I wanted six to eight people to volunteer, as the recommended ratio is one first aider to ten employees. Overall, 31 people signed up." Claire organised the training and the volunteers and has kicked off Wellbeing Wednesdays in the office.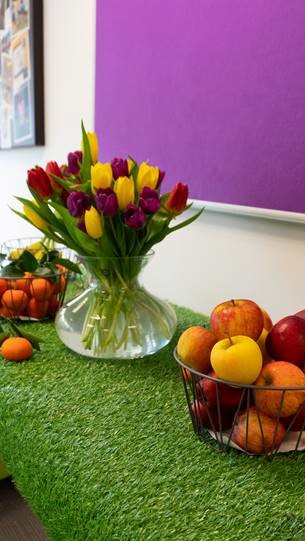 Our Mental Health First Aiders and Mental Health Champions are spread across the business: from graduates up to members of our Senior Leadership Team, and from all departments. "We wanted to make sure that people could choose whether they speak to someone on their team or confide in someone outside of their friends and team-mates," says Claire.
The training consisted of in-depth theory, team activities and sharing experiences. The overriding theme was to be more aware and mindful of your surroundings and the people within it, as our hectic lifestyles and work schedules can easily lead to tunnel vision.
HR Director, Heather Magee, followed up on this achievement. "EValue has made a bold statement about how we see our employees, how we feel about them and the care we want to take of them. Mental health underpins everything – if you're suffering from mental ill health, you can't perform to the best of your ability."
"I'm so proud that EValue has supported this scheme so grandly – from the funding to the support from employees. We want to help break the stigma around mental ill health and educate both employees and people in our communities," adds Claire. "It's as common as getting hay fever in the summer, and hopefully through these qualifications, people will understand this and seek help when they need it."
Having Mental Health First Aiders will soon become a government requirement, so read up about it here.