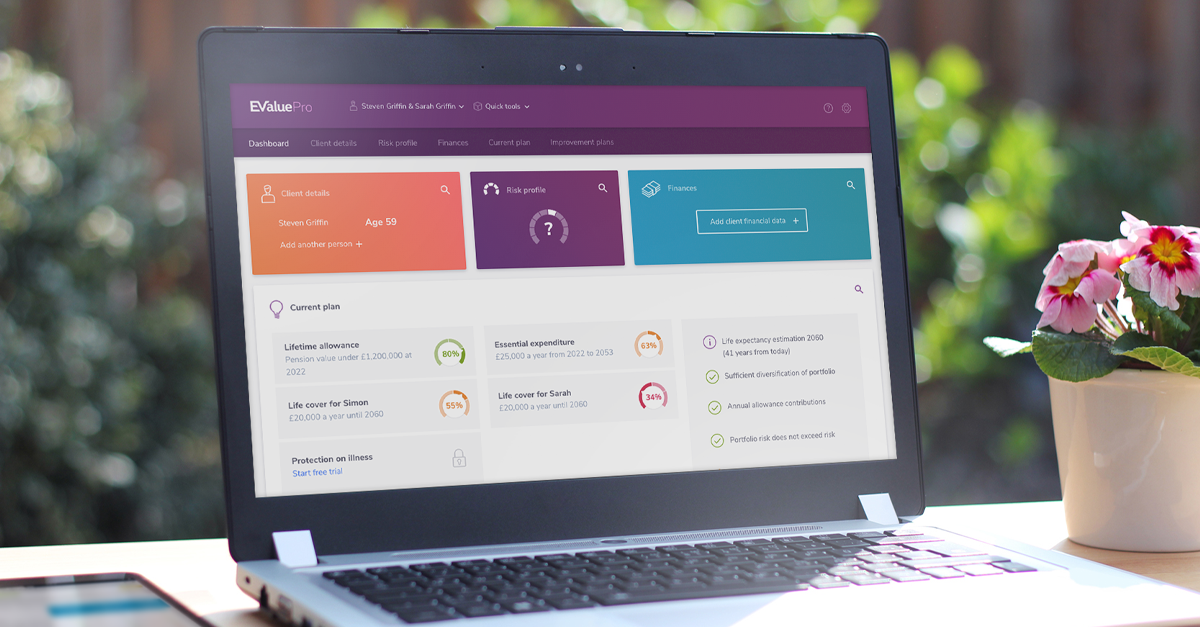 On Wednesday 6th May, Gemma Brazier, EValue Chartered Financial Planner and Proposition Manager (Advisers) hosted the first of two EValue Pro Adviser Tool Walk-through webinars.
The event was oversubscribed by members of the EValue Beta Program, and so far the response has been really well received by the team here. The user observations have allowed us to really think more about what you, the advisers, want from the new software ahead of its launch later this year.
On the day, we were able to take live comments from those on the call. Culminating, in an interactive Q&A session, that provided us with instant feedback.
Using feedback to guide the tool
One good piece of feedback was around the functionality of the tool around inputting and displaying charges. We have been asked to show charges in £s as well as % which absolutely makes sense and meets the regulation of disclosing all charges in pounds and pence.
Also, to show the initial charge in the charges table, and to be able to apply an initial charge to a new lump sum only rather than the whole investment. This is a great suggestion and is something we are now looking to include in the tool.
We were also told that the colours were too similar on the chart and therefore may cause problems for people to read. This will enhance the user experience so we are looking to address immediately.
Thanks again for all the feedback and we look forward to speaking with more of the Beta program members at the next session.
Upcoming events
Gemma will be hosting the second EValue Pro Adviser Tool Walk-through webinar next week, scheduled for Wednesday 20th May. Register for that here.
So what next?
If you haven't already signed up to the EValue Adviser Beta Program, it couldn't be easier, simply click here to get involved.
Signing up to the Beta Program will allow you to be among the first to try and test our latest technology and get the chance to influence the development of our new tool suite.
The benefits of signing up to the Beta program include:
Exclusive access to the latest EValue technology for advisers and paraplanners
Join a growing community of your peers
Directly influence the development of new financial planning tools
Be the first to try new prototypes
Facilitate better financial wellness for your customers.