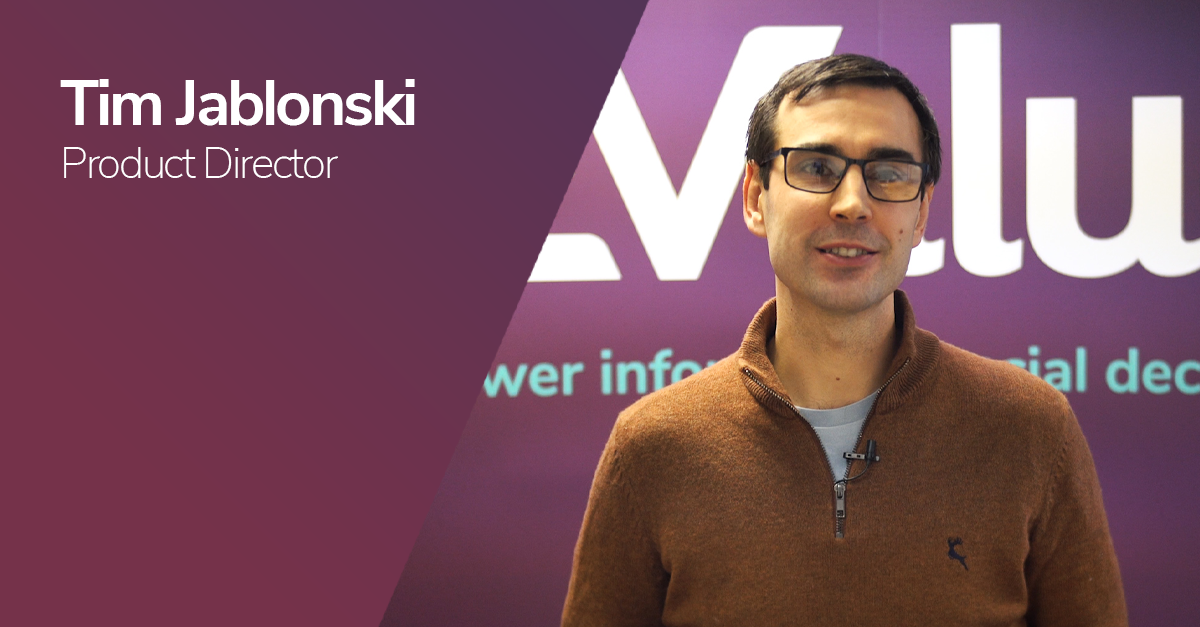 Welcome to the second of our 'Meet the Team' series. In this article, we introduce Tim Jablonski, EValue's Product Director.
Tim is responsible for the specification and prioritisation of new and existing propositions at EValue, as well as, providing key actuarial oversight across the organisation. Tim is also heading up our software proposition around Investment Pathways, and will be the go-to for the majority of our clients in these markets.
We took some time to find out what motivates him and a little bit about his career so far.
Tim joined EValue in 2010 as a Consultant Actuary. Since then, in his role as Product Director, he has worked with some of the UK's largest financial services companies, as well as start-ups, to help them deliver personal and engaging digital advice and guidance.
Alongside his work, he also chairs the Institute and Faculty of Actuaries' Working Party on Drawdown Strategies, Modelling Tools and Consumer Communications.
Every day his passion and commitment for providing good quality products and services to end customers are what drives him.
He also expressed the view that the financial services industry needs to get better at providing the following;
Pensions and investments that meet an individual's requirements
Clearer communication that helps individuals understand what they're getting
Better advice and guidance tools for individuals to understand the risks they face and what their options are.
You can see the full interview below.
Tim will be out and about at various events over the coming months, so please feel free to say 'Hi!' or drop him a quick message at tim.jablonski@ev.uk.