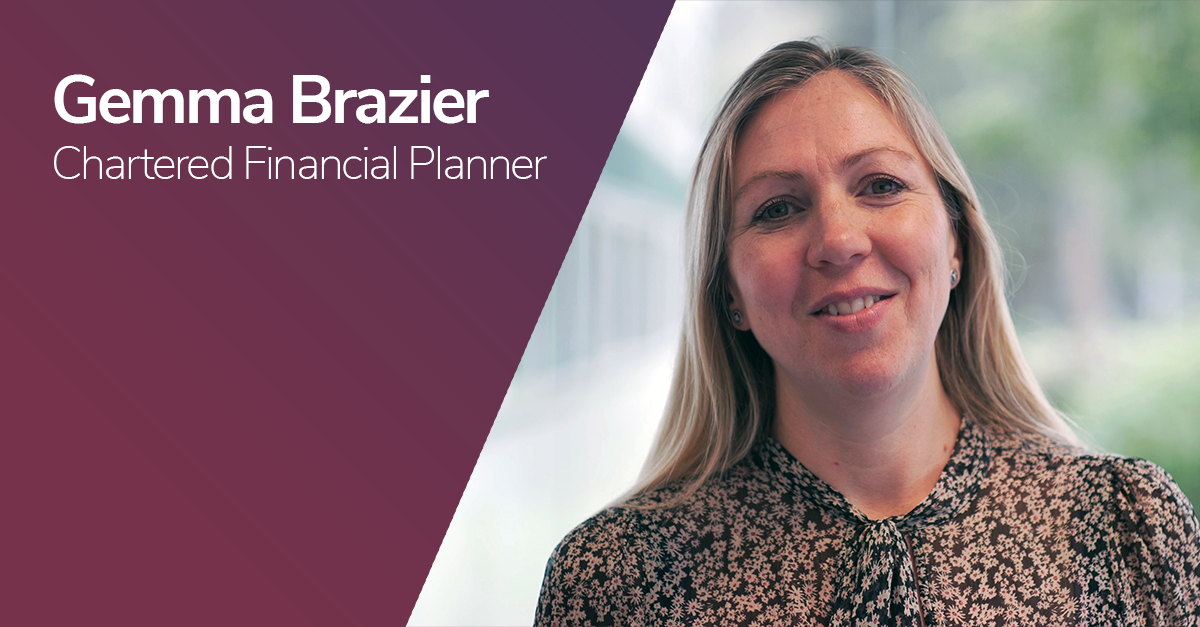 Welcome to the first of our 'Meet the Team' articles. In this one, we introduce Gemma Brazier, EValue's Adviser Champion. Gemma is heading up our Beta Program and will be the go-to for the majority of our adviser clients. We asked her to talk a little bit about her career and personal life.
Hi, I'm Gemma FPFS, Chartered Financial Planner and Propositions Consultant at EValue. My goal is to help individuals and advisers with better financial planning. Professionally, I'm driven by an essential need to help people gain a better understanding of realistic forecasting, so that they can understand their finances better and plan more realistically for the future.
I have over 20 years' experience in the financial services industry and have worked across sales, training, compliance, and technical product advice. I specialise in pensions and investments with some years spent giving face-to-face advice to clients.
Outside of work, I spend my time with my husband and two young children. I like travelling with my family to new places to experience new cultures, food and languages. I speak French fluently, so spend a lot of time in France. The mountains are my favourite place to be, so we do try to hit the slopes over the ski season! I also follow tennis in a big way, and have recently started learning how to play, which I am absolutely loving!
My background would not be complete without mentioning that I previously trained as a ballet dancer, and appeared in many professional stage performances. I still love to dance now, and when I hear seminal works like Waltz of the Flowers from The Nutcracker, that really brings back some great memories!
I'll be out and about at several events over the coming months, so please do feel free to say 'Hi!' or drop me a quick message at gemma.brazier@ev.uk.