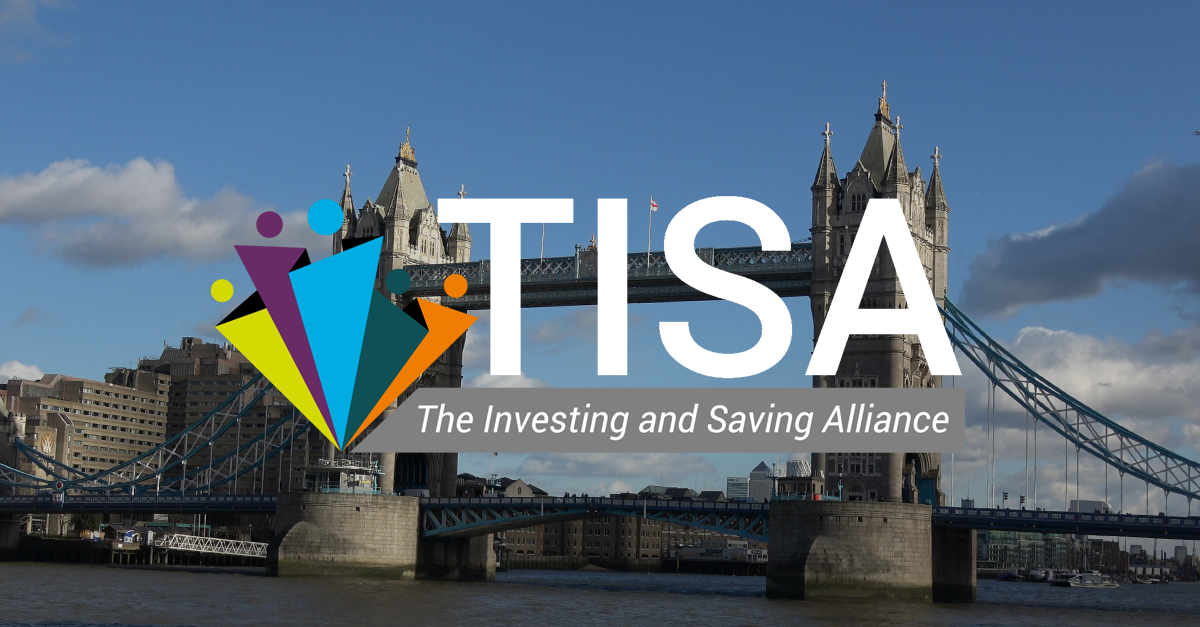 On Tuesday 11th February, EValue joined the TISA Retirement Conference 2020 as Principal-Partners for the event.
Andrew Storey, EValue's Propositions Director took to the stage to give his views on the upcoming changes to the regulatory pension environment, and how you can turn these new regulations into opportunities.
Turning regulation into an opportunity
The introduction of investment pathways as part of the FCA PS19/21 provides the industry with a real opportunity to design and offer funds that meet a specific customer objective, rather than a fund that has an objective to reduce its volatility while providing returns, which is often the case in existing accumulation funds. Remember, there is now a cultural expectation from the FCA to consider customer outcomes at every stage.
From August 2020, you must offer four default fund solutions to their customers at retirement, that fit with the four objectives prescribed by the FCA, listed below;
Staying invested,
Taking a guaranteed income (within the next five years)
Taking a flexible income (within the next five years)
Taking it all as cash (within next five years)
You, therefore, need to design or choose the funds to be selected, make these available to your customers, and then be able to communicate the appropriateness of each option, ensuring customers understand the risk and reward characteristics of their chosen investment pathway decision.
For more information on your obligations, read our blog on What do drawdown providers need to review for the upcoming investment pathways?
Where do we see opportunities?
Choosing appropriate funds
You will gain a competitive advantage by designing and being able to explain simply the suitability of each of the funds suggested for each pathway objective.
For instance, creating a fund which is designed explicitly for decumulation, not just a focus on natural income, but one where capital is withdrawn has the potential to generate smoother and better yields for clients, which means more money invested for longer - a further benefit to your business too.
The ability to provide a sustainable level of income to your customer can be made more accessible by creating an asset allocation that is based on their desired outcomes.
To take the opportunity of finding the right fund for a cohort of customers (all of them or just some of them), it should focus on what the customer wants to achieve. The point of the FCA putting in place the objectives is to start us all thinking about customer outcomes rather than just a fund's historic output.
Investment pathways is an opportunity for you to put your customer first, and hence assessment of the right funds need to take into account what the customer wants to achieve.
A useful checklist for appropriateness
When designing or choosing a fund solution for each objective here are some questions that we believe you need to answer when identifying appropriateness;
Is it measurable?
Are the outcomes considered?
Is it meaningful to the customer?
Can it take into account risk?
Is it simple to understand?
Is it based on realistic forecasts for income?
For more information on how to assess the appropriateness of your pathway solutions and see an example of our report template, please contact us.
Explaining the choices and risk to your customers
You have the opportunity to guide customers to do the right thing, communicating in a way which enables them to make an assessment as to whether the solution matches their attitude to, or capacity for, risk.
"How risky is this fund?","What does it mean for me?","What income could I get?", are just some of the questions customers will need to consider.
The COBS rules 19.10 outlined in the FCA source handbook are also surprisingly prescriptive about the user journey you will need to provide.
At a high level, there are three areas to consider around the information you need to provide;
How do you want to select your investments?
What is your objective?
Here's information on your fund
The third point sets out an explanation of risk so that expectations can be agreed with your customer. It is the difference between expectations and reality that will lead to future disappointment, so it is imperative this is well covered in investment pathways solution.
Find out more
A highlights video of the TISA event can be found by clicking below;
So what next?
The launch of investment pathways in August 2020 will present significant challenges, requiring a robust software and investment proposition.
As a pension provider, you will also need to have an IGC or GAA set up by 6th April 2020 to oversee the appropriateness of your investment pathway default-fund solutions.
At EValue, we have a long history of modelling drawdown strategies and communicating risk and suitability. We are currently partnering with several clients to ensure they meet the looming deadline so they can use this as an opportunity to add value during this critical decision point with their customers.
Our independent off-the-shelf Investment Pathways solution can help you communicate the choices end consumers have to understand.
For more information about our capabilities, please follow the link to our investment pathways hub: https://www.ev.uk/investment-pathways.