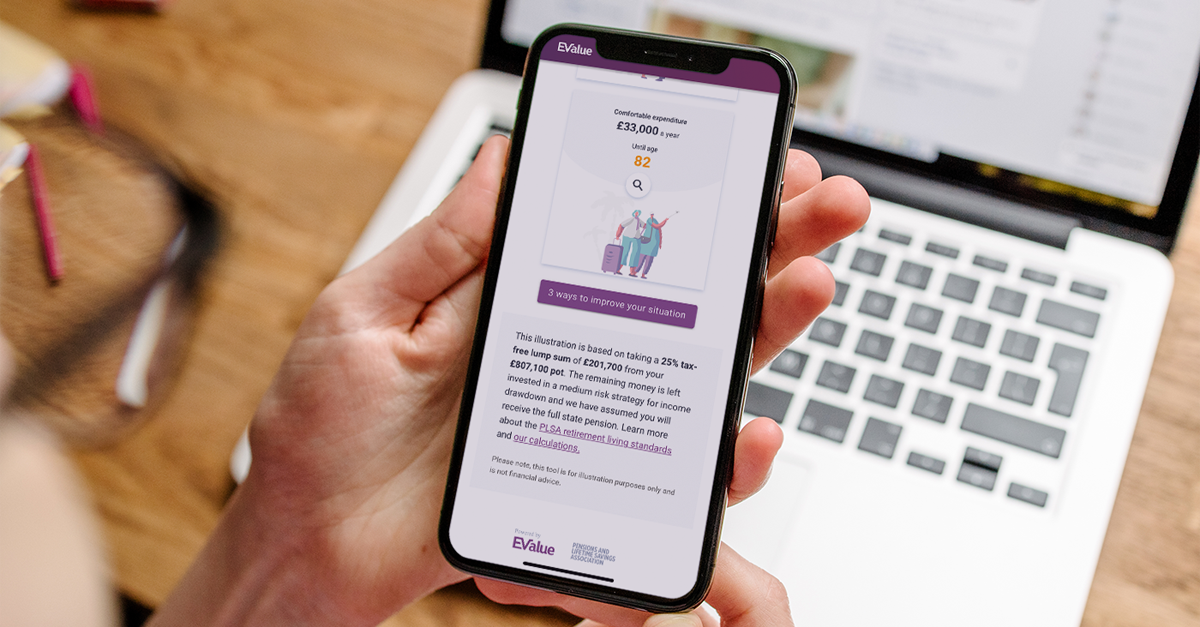 The COVID-19 pandemic has introduced a number of financial concerns for many individuals, particularly for those thinking about planning for their retirement. With this in mind, we decided to use our position to give something back to the wider community. We aim to provide some much needed comfort during these difficult times.
We are therefore pleased to announce the release of the Retirement Lifestyle Forecaster, developed in collaboration with our friends at 4xxi. Here are some highlights;
How did we get here?
Before we began to develop the tool, we needed to understand what problems you needed us to solve.

We carried out a range of market research that identified:

85% of people are currently fairly or extremely concerned about the money they have in pensions and investments.

55% of people in or near retirement are most in need of help.

63% of people approaching retirement (55-64 years old) reported high levels of anxiety.
Our primary target audience of the tool was identified as individuals approaching retirement, who are concerned about the COVID-19 impact upon their pension pots.

A crack team from around the business got together and came up with four concepts that were prototyped and user-tested. These concepts used a variety of modelling scenarios and visuals to communicate to our target audience.

The preferred concept enabled individuals to forecast their retirement spending against the Pensions and Lifetime Savings Association (PLSA) Retirement Living Standards: a minimum, moderate, or comfortable lifestyle. And so the Retirement Lifestyle Forecaster was born.
The tool will be particularly useful for those who are close to, or in, retirement and therefore would have likely seen a sizable reduction in their pension funds due to COVID-19.
"We wanted to use our unique position in the market to do something helpful."
This week, we caught up with David McDonald, EValue Product Consultant, to find out more about the initiative. Here is what he had to say;

"Given the ongoing volatility in financial markets, many individuals will be worried about their pensions and future retirement prospects. We wanted to use our unique position in the market to do something helpful. So we got together and created the free Retirement Lifestyle Forecaster which incorporates the PLSA's retirement standards to help people picture their future lifestyle and what it might cost. The tool will help them understand the different levels of income they could take in retirement. We're really hoping it will have a positive impact on individuals, and provide much-needed reassurance in a time of need".

So what next?
Although the tool was produced to assist individuals in the current pandemic, it will continue to be available and free to use in the future to assist with your retirement planning needs. Please click the link below to access the tool.

If you are a business that would like to include the tool on your website, please get in touch via contact@ev.uk