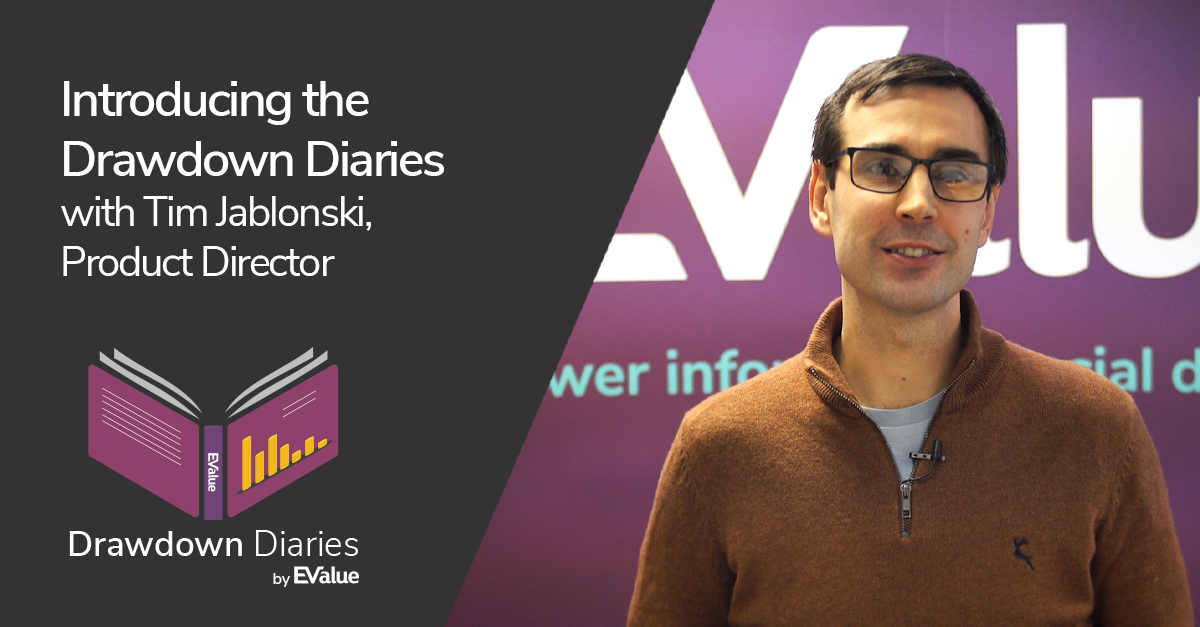 Over the coming weeks, Tim Jablonski, EValue Product Director, will be presenting EValue's new video series,The Drawdown Diaries.
In each episode, Tim will look to explore several well known drawdown strategies, outlining the key benefits and drawbacks of each, allowing you to help your clients make better financial decisions in retirement.
The series will culminate in a special webinar on Tuesday 9th June, "The Tale of Two Retirees". Tim will be joined by Bruce Moss, EValue Founder, to bring together all that has been shared throughout the series.
With any income drawdown strategy, the aim is to make sure your clients achieve their desired level of income in retirement, without negatively impacting their spending level or lifestyle as time goes by. But probably the most important goal for most retirees is to ensure their income lasts a lifetime.
Watch Tim's introductory video to the series below:
Our criteria
Whilst exploring the different drawdown strategies, we will be using the six criteria below to establish the merits of each, to help you understand the pros and cons, as well as, the risks associated with them.
Simplicity

- how easy is it to explain in layman's terms

Flexibility - how well does it respond to your changing circumstances, or any one-off spending you might needs
Durability - to what extent can I stick to this process in various economic circumstances
How easy it is to manage - would you need the help of a financial adviser to implement it
Cost - including fund cost, product cost and advice cost

Investment performance - critically important if you want as good an income as possible.
There are many alternative drawdown strategies designed to maximise income but at the same time ensure that the income withdrawn is sustainable. It is important to examine the merits of these strategies and to help clients understand the advantages and disadvantages of each as well as the risks associated with drawing down retirement assets.
Over the course of the series, we will look to analyse following drawdown strategies;
Inflation-adjusted constant withdrawal - including Bengen's 4% rule.
Constant-percentage withdrawal methods
Advanced withdrawals strategies including 'Cap and Collar', 'Guardrails', and 'Ratcheting' methods.
Drawing a natural income
Holding a cash reserve.
Associated Risks
Given what we've seen in the markets over the last couple of months, it seems to be particularly relevant. Volatility combined with a run of poor returns in the early years of drawdown can quickly result in significant erosion of pension investments. So it is essential to deliver a low-volatility solution and to take account of sequencing risk in the strategy. It is also essential to set up regular reviews of the investment strategy and income that can be supported by it.
So what next?
Next week, Tim will be looking at strategies that apply a constant withdrawal - or an inflation-adjusted constant withdrawal - including Bengen's 4% rule.

As mentioned, Tim will be hosting a special webinar "The Tale of Two Retirees" with Bruce Moss, EValue Founder, on Tuesday 9th June, to bring together all that has been shared throughout the series.
Be sure to book your place now;