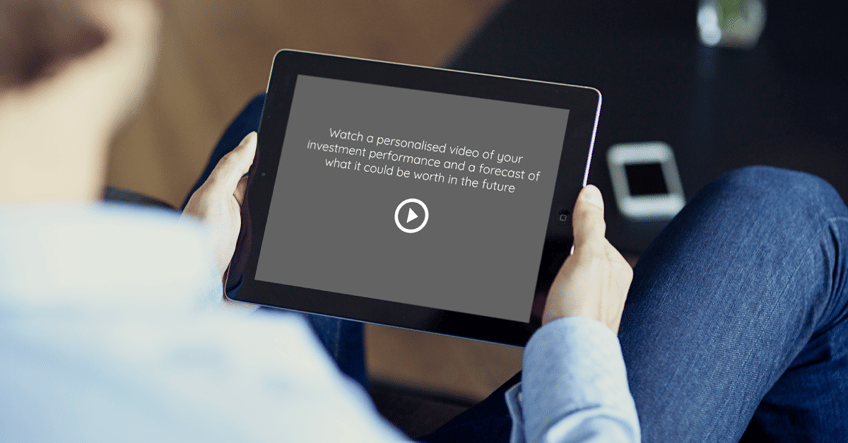 Around the world, fears over the impact of the coronavirus continue to grab the news headlines. None more so than in global financial markets, as global markets suffered their worst week since the global financial crisis in 2008.
The ongoing uncertainty forced global markets into a market correction territory, which occurs when an index falls by 10% or more from its most recent market peak. The downturn could have a considerable impact on the value of a customers portfolio.
The green shoots of good news are that unless your customers are investing for the short-term, they shouldn't be running to the door. Investing is an unpredictable business, and volatility is normal, the main thing is to communicate this with the client.
Now how can you, as an adviser, turn this into an opportunity? Do you want to reduce your sell rates by helping your customers understand the full implications of a drop in value in their portfolio?
"Turn regulatory compliance into an opportunity to help your customers."
Under the rules of MiFID II, you must update clients who experience a 10% (or a multiple of 10%) drops in the value of their portfolio where you have discretionary authority. No one likes giving bad news, especially if it could result in your clients getting scared and selling up.
This is your chance to turn regulatory compliance into an opportunity to help your customers. You can turn this act of compliance into help when your client needs it most, using the opportunity to comfort your clients and not concern them.
All customers need reassurance in turbulent markets - not just those who have handed discretionary powers to advisers. So whilst the MiFID II regulations give clear definitions of what to tell who when markets drop for those using discretionary funds, this should be seen as a good customer outcome for all clients.
The information needs to be provided in a clear and understandable way, and not be time-consuming to create. When dealing with customers individually these situations can take up more time, and therefore cost, than they should.
Mass personalised communication is, however, something that technology is great at doing on your behalf. By using personalised videos or other messages you can reach your whole relevant client base in no time, and provide them with the message to remind them about the long term investments
This leads to more informed customers and a reduced chance that they will act against their interests while the markets are low.
You can help them understand the investment journey they're on, and reassure them that drops in value are regular and to be expected.
Your client is most likely to take action when they receive this bad news. But this isn't usually in their long-term interests. Instead of letting them sell, you can provide reassurance. You can show them what to expect throughout their investment journey – and this is normal.
Benefits for your clients
Reassure your clients that the drop in value is part of a longer-term investment strategy
Help your clients to understand the funds they invest in can go up and down over time and the extent to which this happens
Surprise your clients with a more attractive, engaging, and personal message than they expect
Benefits for you
Use a service that supports the MiFID II requirements
Work with customers who are more informed about their situation and their investment process
Reduce the sell rate of investment following the fund drop notification
Personalised fund drop videos help your clients:
Understand the risk and reward journey their portfolio is likely to take
Make the right decision based on their actual portfolio, returns and situation
Find comfort when they could be panicked about their investment
See how you can fix the situation and understand what the future holds
What next?
If you would like to know more about personalised fund drop videos, get in touch with your EValue contact, or send us a message on contact@ev.uk.