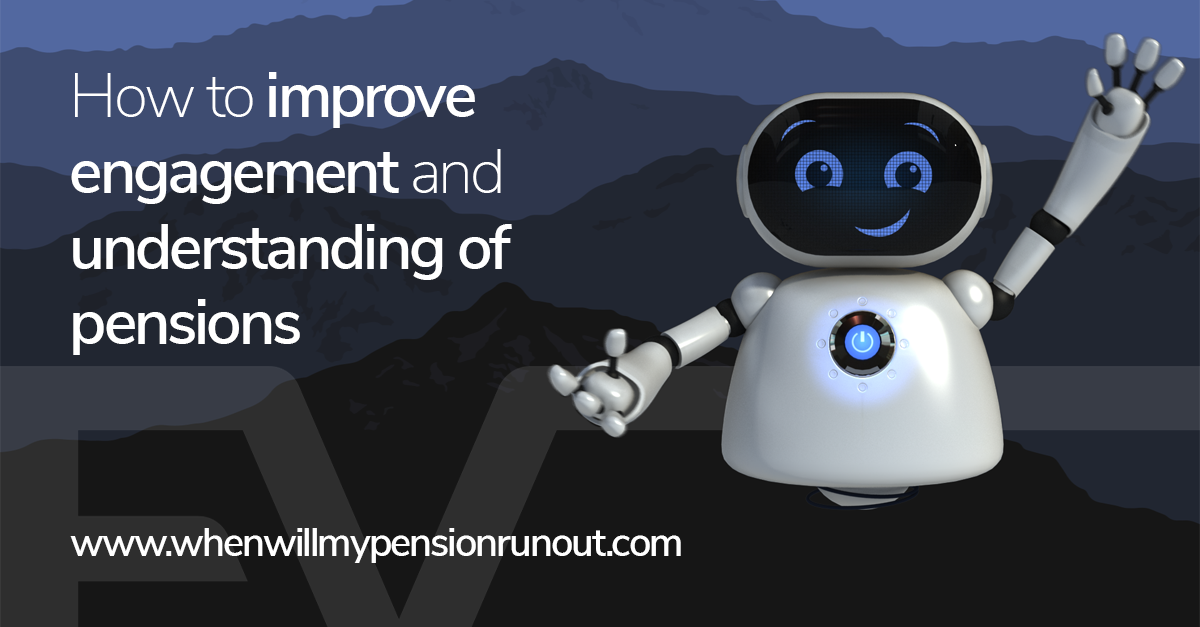 The combined effect of auto-enrolment and pensions freedom should have sparked greater interest in pensions among the general public. People finally have the flexibility to manage their pensions the way they want, and on top of that, don't need to worry about manually enrolling themselves into a workplace scheme. However, a lack of engagement and a lack of advice and guidance has made this a harder journey than previously thought.


A lack of engagement
Auto-enrolment may have increased the number of people with pensions – but does automatic opt-in mean someone is engaged? Potentially not. If they're passively defaulted into a pension scheme, they might not make any active choices about their contributions.
According to a report from the CBI and Aegon, only 12% of firms are happy with their employees' levels of engagement with their pension. Furthermore, few firms have the internal resource to communicate with their employees about their pensions. And even for those who do want to help their employees, there's uncertainty about where to find high-quality advice.
This lack of communication is largely responsible for the apathy and lack of engagement. In a survey between Financial Director and NEST, 51.6% of finance directors said they hadn't implemented a member communication strategy. Plus, 29.4% of those who do have one thought it could be improved.
Engaging people with their pensions shouldn't be seen as a fluffy extra or a 'nice-to-have'. It's key to the success of workplace pension schemes – and for people to retire with enough money to enjoy their retirements.


Greater complexities with pension freedoms
The introduction of pensions freedom in April 2015 gave people greater flexibility in how they manage their pension pot. However, with this came greater responsibility, as people have to actively engage with their pensions to ensure they're making the right decisions. And this has made people even more susceptible to making financial mistakes. Nowhere is this more apparent than with income drawdown.
The thought of making the wrong choices – which could drain a pension pot faster than imagined – is enough to fill anyone with dread. Let alone those who don't have access to financial advice.
With the greater freedoms yet greater complexities, people with limited financial knowledge may struggle with where to start. And worse still, they could put their pensions and financial security at risk by going through and attempting to manage their pensions themselves. The demand for financial advice has never been greater – but not everyone can afford the fees for such a service.


What can you do?
Giving people foresight into their future finances is the only way to prevent financial missteps from happening. But how can employers and pension providers do this in an engaging and affordable way?
The CBI/Aegon report laid out several steps as to how businesses can improve employee engagement.
These steps included:
Better education of the benefits of pensions

Education around wider financial issues

Simple language with no jargon

Appropriate technology use

Individualised communications
An interactive, personalised solution can overcome the barriers of poor workforce engagement, as well as helping non-advised people understand the complexities around their pension. These solutions can often communicate key messages more effectively than their traditional counterparts. So, people are more likely to educate themselves and make better informed decisions.
Technology is key to delivering this simple, personalised communication – especially to large groups of people in a cost-effective way. We've done a lot of work with video communications and seen great results. 72% of people would rather use video to learn about a product or service, while viewers retain 95% of a message when they watch it in a video, compared to 10% when reading it in text. Plus, 55% of people pay close attention when consuming videos – more than all other types of content.


Say hello to Fin
Using APIs to create personalised, interactive experiences can help both improve engagement with customers, as well as giving non-advised customers a way to get affordable advice or guidance on the options they have available to them.
So, meet Fin: an automated bot who can talk to users about their pensions. Fin's a bespoke front-end solution that's powered by our APIs to produce personalised results for users. It was created to help people who are considering, or have chosen, drawdown as an option for their pension. They can go through each step of the journey and see the impact of each choice. Fin's an example of how technology can be used to power advice and guidance solutions.


We used two of our APIs combined with a text to speech engine to build Fin.
Drawdown Age: shows when a user's money will run out, and how long their target income is sustainable for. The API is capable of considering a user's income, expenses, charges, assets, liabilities and investments, as well as any pension pots, including both state pensions and defined benefit/workplace schemes. It then projects this forward to give one simple output: an age.

Life Expectancy: calculates the life expectancy of a person based on their date of birth and gender.
Both APIs use our calculation engine and Insight asset model to create a personalised retirement project for people going through income drawdown. These APIs complete complex, time-intensive stochastic calculations in an instant, and give a simple, easy-to-understand output (in this case, an age) in return. This theory – turning complex calculations into simple answers – underlines all our work, from our digital advice and guidance platforms to our tools and widgets.
Fin is a personalised solution that aims to engage customers with their pensions and help them make the right choices. Not only this, but Fin shows the potential outcomes of choices in drawdown, so people can avoid making the wrong move.
Anyone can use Fin at www.whenwillmypensionrunout.com – but you can also use our APIs and calculations to create your own bespoke tools and processes. Find out how here.