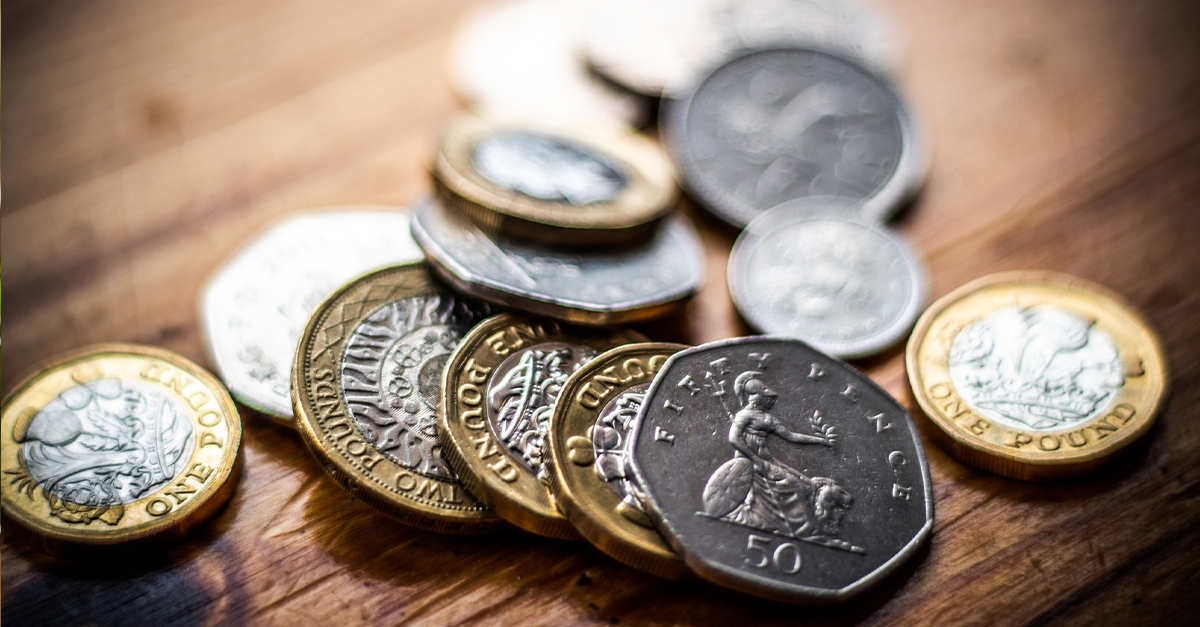 There's no doubt that financial planning is important, and with around 16 million of us having less than £300 in savings and more than eight million in serious debt, it's time to change our relationship with our finances. But how can financial institutions seek to help their customers truly understand the importance of financial planning in a buy now and deal with it later economy?
Raising awareness
The first step in getting consumers to appreciate the importance of financial planning is to raise awareness of the benefits of having a solid plan and highlight the potential problems associated with not having something in place. Many consumers understand the importance of putting money aside but with numerous financial priorities competing for a share of the monthly pay packet, there's often not much left to move into savings.
But few are aware of the consequences of not having enough to be able to prepare for life events. In fact, just three in ten people of working age have three or more months of income in savings. With so many people not having funds to fall back on, it's no wonder so many of us are in debt.
Highlighting and communicating the need for financial planning is not just about stressing the importance of saving for a rainy day, it's about helping your customers put some financial goals in place, and then discussing the steps they'll need to take to achieve them. Whether it's saving for a deposit on their first home, saving a lump sum to top up their pension or just putting some money aside for those 'just in case...' scenarios, making your customers aware of their options will go a long way in helping them to understand the need for a well-structured financial plan.


Being accessible
Being accessible isn't just about being there when your customers need you - although, of course, that's a given. It's also about providing advice, guidance and financial information in a way that's simple and easy to understand. Financial services institutions have a habit of making an already complicated subject almost impossible to grasp, but it doesn't have to be that way.
Boring Money do a fantastic job of answering the public's questions about their finances with a comprehensive, no-frills approach. They say it how it is and they're well respected - and highly rated for doing so. To help your clients better understand the importance of financial planning, you need to actually communicate the pros and cons in plain English. This also goes a long way to helping establish trust in your partnership - which you can read more about in this article.
Being accessible is also about ensuring you're available and open to offering your services to anyone who might request them. Of course for financial advisers there are regulations in place which restrict partnerships to high net worth individuals, but if firms were able to automate aspects of their advice process, it'd easily increase the time they had to serve clients and reduce the costs of doing so.


Using technology
Technology has a large and evolving role in the financial services landscape. From Economic Scenario Generators (ESGs) to robo advisers, tech has infiltrated almost every aspect of finance, and while some may have a negative outlook on its use and application in this space, there are plenty of opportunities to take advantage of. In fact, '56% of traditional financial institutions have put disruption at the heart of their strategy and 82% of incumbents expect to increase FinTech partnerships in the next three to five years.'
Financial technology is an essential part of any institution's toolkit and can be used with great effect to help consumers plan and manage their finances. The majority of banks now offer online or in-app banking, removing the need for customers to visit their local branch. Similarly, there has been a recent surge in investment apps, which allow consumers to manage, deposit, withdraw and review the progress of their investments at the touch of a button.
Understandably there's a collective nervousness surrounding these applications, but institutions must embrace the opportunities these platforms provide. Consumers will always prefer some element of real human interaction, so there's a real chance to carve out a niche in this area. Many of these robo investment platforms are boasting user numbers well into the hundreds of thousands, if not millions, so there are plenty of ways you might be able to align your services with their technology to find new customers and help improve both understanding and experience of putting together a robust financial plan.


Continuing the conversation
Another way to help your customers understand the importance of financial planning, is to keep the conversation going. Good financial advice or guidance doesn't stop after the first meeting, and that's why the best financial advisers have client relationships that last a lifetime. By aiming for longevity with your customers you can ensure that the topic of financial planning stays top of mind and be on hand to offer support for every financial eventuality.
The importance of financial planning is often underestimated by the majority of consumers. But in times of uncertainty and a constantly changing economy, there's never been a better time to encourage people to get involved with their finances. Very few will actively take up the gauntlet, but by raising awareness and educating the masses, the financial services industry can make a positive impact on helping consumers really understand and appreciate the importance of financial planning.
But it's not just about maintaining relationships. The markets are constantly changing and you're in the best position to see how this might impact your clients and be able to quickly communicate this to them. Solid financial plans never follow a 'set it and forget it' approach, but should instead be reviewed and amended regularly to ensure that goals are being hit, or putting an action plan together if they aren't. The proof really is in the pudding and keeping an open dialogue with your clients will go a long way in showing them the importance of financial planning.

Related articles
How to Improve Customer Experience Using Personalisation
5 Ways to Build Customer Trust in Financial Services