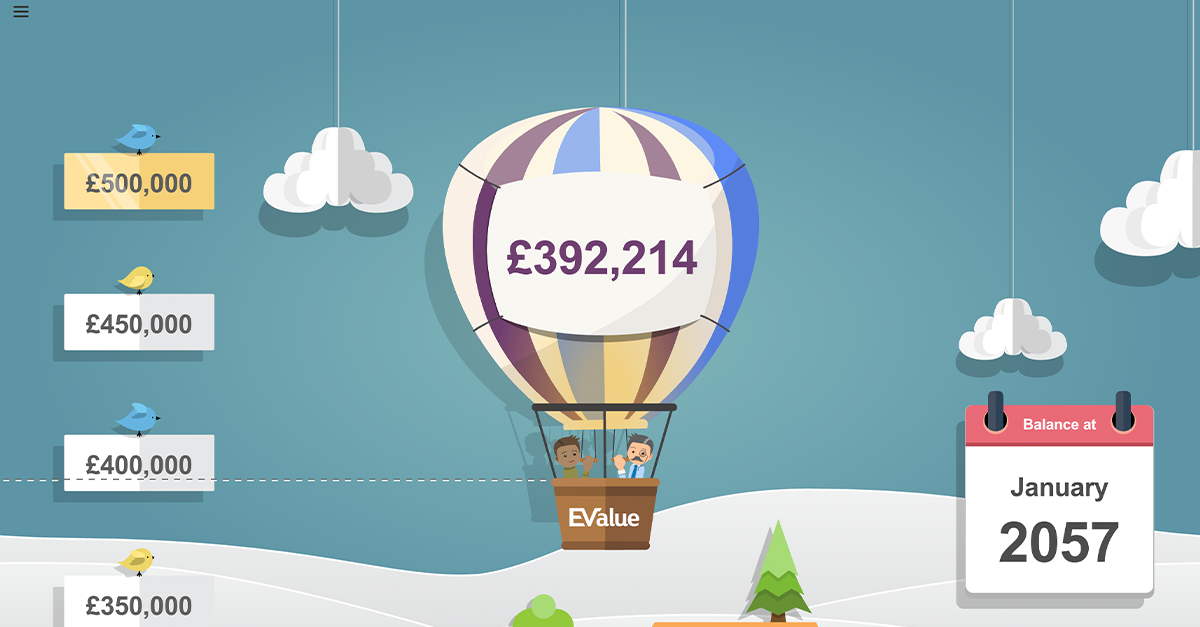 Risk and reward is a tricky concept to talk about well. You can use forecasts to illustrate the range of outcomes for an investment – but does it give your customers the big picture? While a forecast can give them the numbers, it can't prepare them for the emotional toll of the investment journey. What you need is a way to show the emotional experience too. And then – and only then – will they be ready to make an informed decision on whether they can cope with a particular risk level.
To give your customers this level of education, you could use a personalised video. It's a clear way to show people the ups and downs of investing. And because you can use any of the 1,000s of investment scenarios from our forecasts, you can give your clients a range of journeys.
Some of our clients already use this in their automated investment advice services. And the illustrations have been well received by the FCA.


Helping people understand their pensions
We're taking this a step further. To help better engage and educate people, we're creating a suite of personalised videos.
One of these videos follows a person's pension scheme investment. Using a particular risk rating, you can show the journey from start to finish. And we expect the video will motivate people to go to their retirement planner and explore their options.
Videos like these have been proven to lead to an increase in pension contributions. For example, one organisation sent personalised pension videos to their workforce. Two-thirds opened them within 24 hours. And of those, half increased their contributions.


How it works
Using videos helps you give your customers a lot of relevant information in an engaging way. They don't need to trawl through heaps of unrelated content or read pages of complex material.
Videos are perfect for today's audiences too. Attention spans are getting shorter and people want to know their results instantly.
We have the unique combination of tech insights and creative teams. And our UX team has both design and technical abilities, though we build scrum teams for development. This means we have a unified way of thinking, throughout the entire process.
You can read more about personalisation in our eBook. Or, click here to see more about our videos.