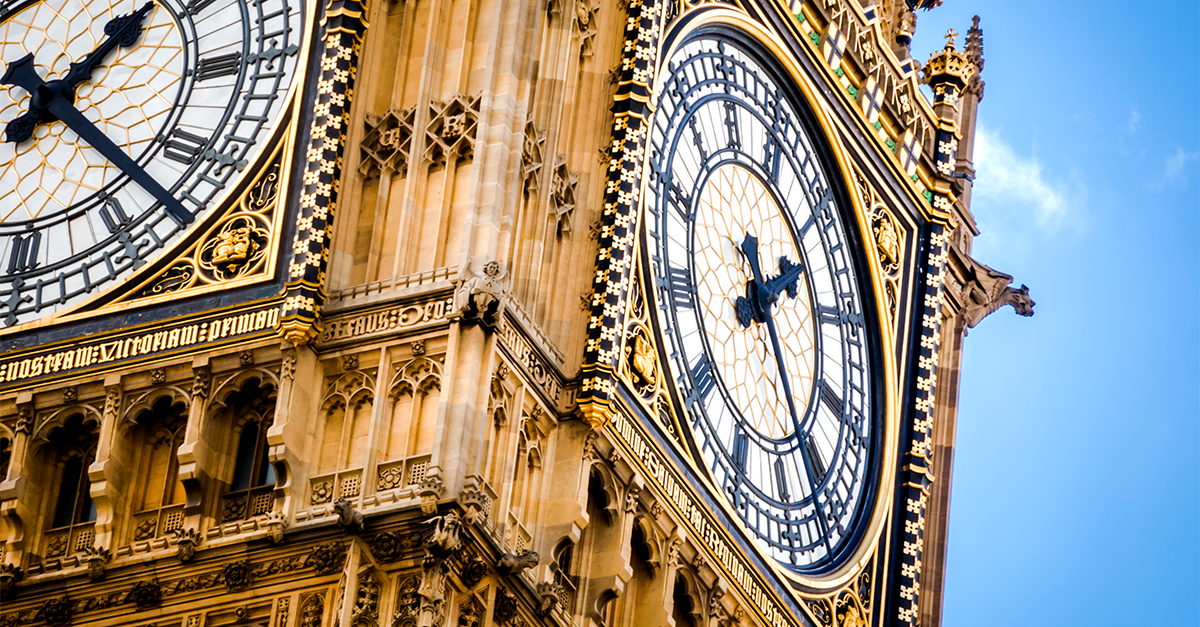 Big Ben may only toll on special occasions these days while it undergoes renovation, but the mega clock still ticks away, marking time. That tick, tick, tick marks the countdown to the introduction of Investment Pathways. As we get closer to the deadline of 1st August 2020 the ticking, in my head at least, is getting louder and louder.
Recordings of the iconic Big Ben chimes still usher in the 6 o'clock news on the BBC and with each beat these questions, alongside the ticking, chime in my head:
Bong - How informed is the general public about drawdown? About annuities? About inflation? About investment options?
Bong – How prepared are pension providers to face the immediate challenge of building new solutions to educate and guide their customers into suitable options?
Bong – How well equipped are pension providers to give their customers engaging illustrations of their choices, illustrating what their financial future looks like under each option?
Bong – What are providers doing to help their customers understand the effect of sequencing risk on the long-term value of their pension pot and what sustainable income withdrawals would look like?
Bong – How are providers going to help their customers consider time horizons and properly reflect the term dependency of the risk and return associated with different asset classes?
Bong – How are providers going to simplify in a way that adds clarity and understanding to what is a complex set of considerations?
Research from personal finance analysts Moneyfacts points to 70% of savers opting for a regular income from drawdown are taking 4% or more of their fund out each year – 30% of whom are taking an income of 8% or more. Moneyfacts also believes that 13% of savers have already burned through their entire pension fund. So, the answer to the first bong, is not at all.
The answers to the subsequent bongs may currently be not a lot, not at all, or with difficulty if they still rely on legacy technology and traditional methods of communication, which don't apply any of the learnings from the FCA's Smarter Consumer Communications initiative.
However, stochastic forecasting, rather than a deterministic model which will only give basic information about the customer's personal situation, could address many of the issues raised above. It is robust way to illustrate realistic risk and reward by showing the range of possible future returns. It enables providers to highlight why cash is good in certain situations, but bad in others. And it does so without confusing a customer with reams of complex information.
It then comes down to how to present those projections. The industry is crying out for simple and clear ways to help customers engage with the choices they make. And personalisation goes a long way to improve understanding and encourage customers to do exactly that.
We know that play and repetition aids learning. Now, we need to include this in our processes – and help educate people.
By taking customers through different and multiple scenarios, pension providers can help them make the right decision for their own situation. Communicating the journey through those scenarios by communicating clearly and simply, and cost effectively, is the gold standard to ensuring customers are given the information they need to make choices in a way that benefits them – a two minute video is going to improve engagement far better than a 20-page report. Harnessing the power of visual and aural representation of key information rather than relying on traditional paper-based communication is the difference between hearing the Big Ben's chimes in time to the headlines of the day's news to reading 'bong' in this blog.