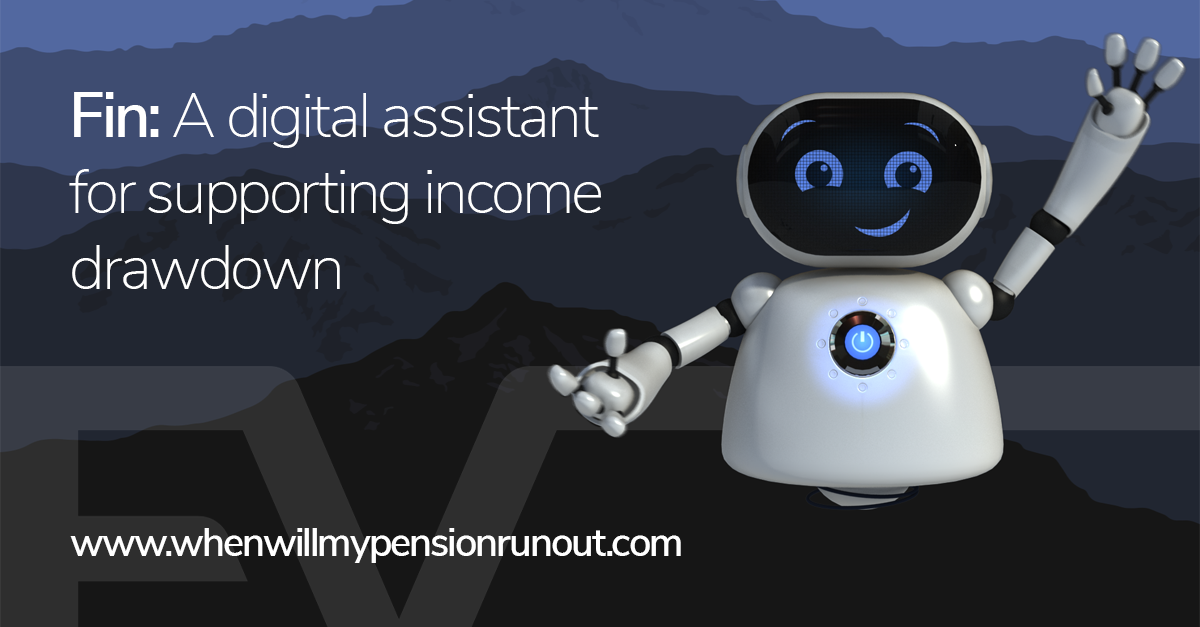 How do you solve a problem like engaging people with their pensions? Using personalised, interactive video-based solutions can help. Not only are videos a preferred method of communication, but various reports and studies have proven that personalisation is key. Technology gives you a cost-effective way to send out personalised communications to a mass-market audience.
We created Fin to show you how this could look.



Fin is an animated, automated bot who can talk to people about their pensions. Powered by APIs and a text-to-speech engine, Fin helps people who are considering or have chosen drawdown as an option for their pension. People can 'talk' to Fin, enter their details and Fin will tell them how long their pension will last.
The APIs Fin uses are:
Drawdown Age: shows when a user's money will run out, and how long their target income is sustainable for. The API is capable of considering a user's income, expenses, charges, assets, liabilities and investments, as well as any pension pots, including both state pensions and defined benefit/workplace schemes. It then projects this forward to give one simple output: an age.

Life Expectancy: calculates the life expectancy of a person based on their date of birth and gender.
Like all our other APIs, these use our calculation engine and Insight asset model. They complete complex, time-intensive stochastic calculations in an instant and give a simple, easy-to-understand output in return.
Anyone can use Fin at www.whenwillmypensionrunout.com – but you can also use our APIs and calculations to create your own bespoke tools and processes. Find out how here.