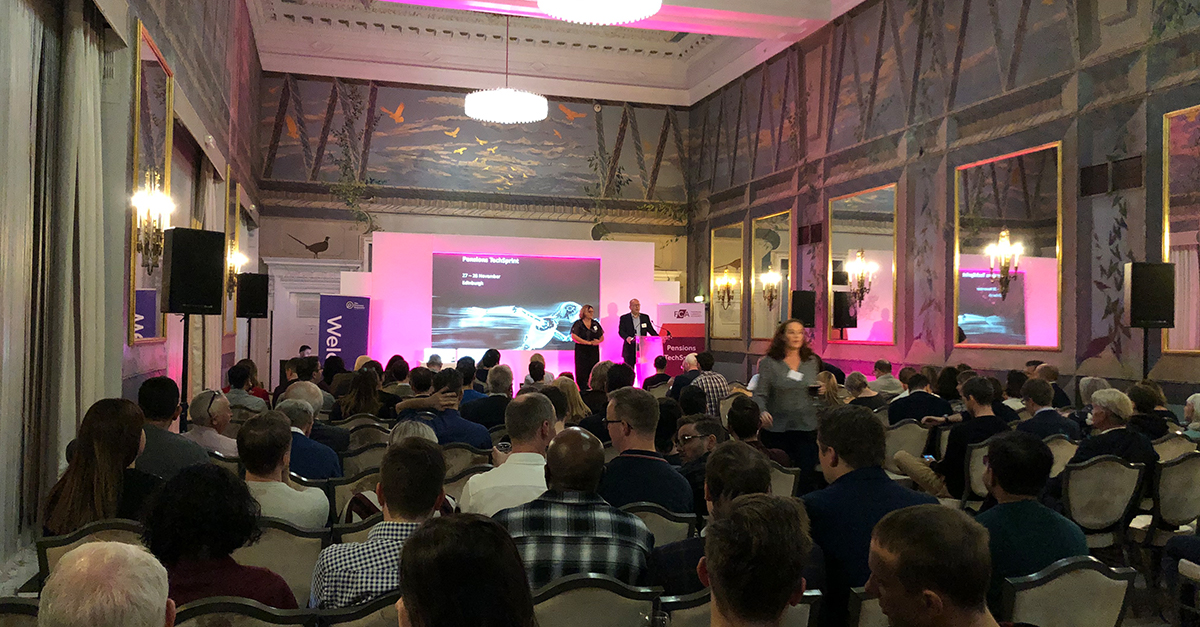 At the end of last month, our TechSprint team headed up to Edinburgh with one goal. And that was to see how they could collaborate with other people to solve problems in the pensions industry. With people from businesses around the UK joining forces to think, create and make, the spirit of teamwork and innovation was alive and well.
Paul McNamara took on one of the 'judge' roles, so could observe the magic taking place. "What was really great about the event was the variety of people who were able to interact, bring their great ideas, collaborate and come up with new propositions that would really help consumers."
He wasn't the only one to notice the energy in the room. As soon as the FCA counted down to the start, teams exploded into action. Not a second was wasted in the pursuit of creating new solutions and finding ways to help people.
Kevin Aspinall, who was one of the Visionaries, also noted this. "The best thing about the event was the collaboration with people from different organisations, all thrown in together to try to solve a problem."
Using new technology
We were one of four companies to supply data or technology to the teams taking part in the TechSprint. Our APIs let the teams do anything from using budget planners and drawdown backsolves to calculating lifestyle affordability and life expectancy. But ultimately, they made sure that teams could bring their ideas to life.
"We contributed our APIs to all teams who were participating," says Paul. "And what was fantastic was seeing was people did with them. How they contemplated enhancing their ideas with the robust tools and capabilities that we were able to bring to the event."
Our Product Director, Tim Jablonksi, attended as an Observer and Doctor. He noted that "about half the teams used our APIs to some degree."
After the event, we checked the statistics to see that over 1,000 API requests were made. Over 70% of these were new requests to what we'd usually expect, so there was a great level of usage.
What's next?
With the levels of innovation, creativity, enthusiasm and collaboration present at the TechSprint, we have high hopes for the future. "Following the event, I really hope the teams who came together can continue their collaboration," says Paul.
Watch the summary of our time at the TechSprint below. Or, visit our API Portal to find out more about what the teams had access to.