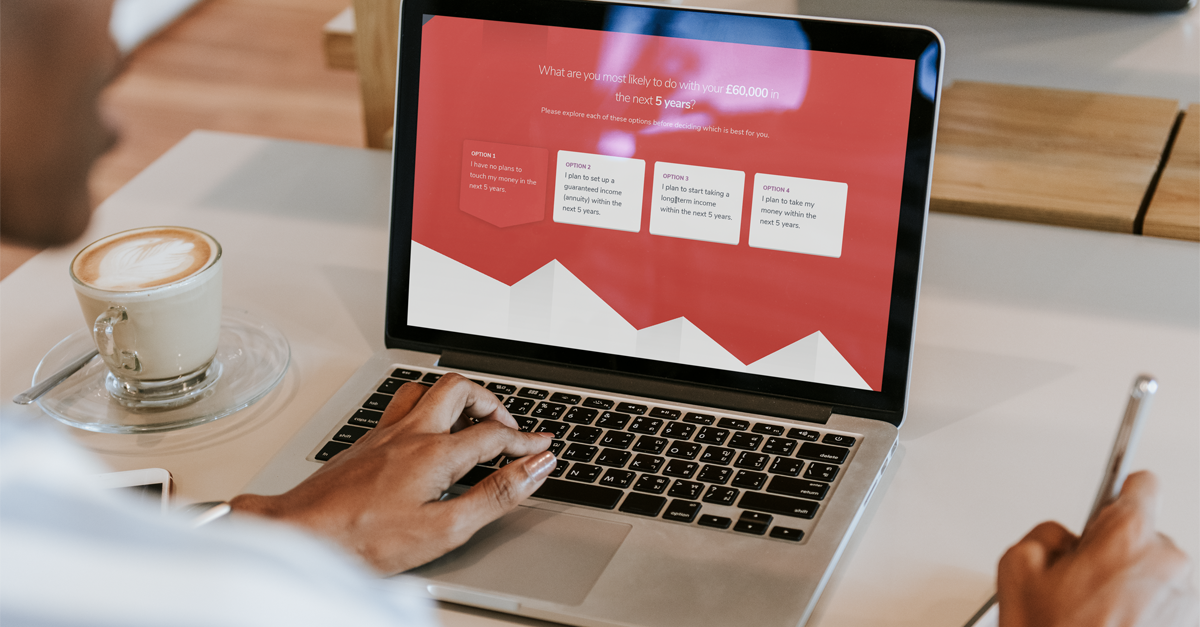 In response to the Financial Conduct Authority (FCA) PS19/21 policy statement, EValue have today launched a range of investment pathways solutions that will enable non-advised drawdown product providers to meet their regulatory requirements by 1st February 2021.
Following the FCA Retirement Outcomes Review throughout 2019, a policy statement (PS19/21) was launched with the aim of introducing new requirements to help non-advised drawdown customers make better investment decisions at retirement.
The FCA's PS19/21 was originally scheduled to come into force on 1st August 2020, but due to the circumstances surrounding the global viral pandemic, the financial regulator made the decision to delay the enforcement date to 1st February 2021.
These new rules and regulations include:
Introducing a specific and prescribed 'investment pathways' choice architecture that includes 4 pathway options for non-advised customers entering or at retirement
Ensuring that non-advised customers only invest wholly, or mainly in cash if they take an active decision to do so. The risks and understanding of this need to be clearly communicated to the customer
Firms will need to provide customers with an annual statement of all costs and charges paid if this is something that they do not already provide
Ensure You Provide 'Value-for-Money' to Your Customers
Further to the FCA PS19/21 regulation, there has also been an update to the remit and roles of Independent Governance Committees (IGC) and Governance Advisory Arrangements (GAA) as part of the FCA PS19/30 regulation. These two regulatory frameworks both align closely with the agenda of the regulator in striving for better customer outcomes. In relation to the proposed 'investment pathways', a drawdown product provider must now appoint an IGC or form a GAA and satisfy them that their pathways investments offer 'value for money' to non-advised drawdown customers.
To help drawdown product providers better understand the roles, remits, and responsibilities of IGC's and GAA's, we have produced a comprehensive 7-point checklist.
EValue Launch Suite of Investment Pathways Solutions
While the deadline looms large on the horizon for many non-advised drawdown product providers, EValue are proud to launch a range of propositions that can support you and your user journey now. The range includes:
Off-the-shelf - A white-label investment pathways choice architecture communication tool that is available now
DIY - Plug and play APIs, widgets, and components to help you create your own investment pathways journey or design
Appropriateness Report - expert evidence that is simply designed to ratify your choice of default funds to satisfy your IGC or GAA
Optimised retirement funds - Strategic asset allocation to help optimise your retirement funds for decumulation
Heading up the project over the course of the last year is EValue Product Director, Tim Jablonski. On the launch of the investment pathways solutions, Tim comments;
"I'm absolutely thrilled to be able to bring this range of investment pathways solutions to the market from today. Wherever you are in your project and however you need supporting, we have a flexible and versatile commercial proposition. From our off-the-shelf tool to our back-end financial APIs, calcs, widgets and components, we can help you meet all your obligations connected with the FCA's regulations."
So what next?
As the 1st February 2021 draws closer, there is still much to do. To find out more about the range of EValue investment pathways solutions, please click here. Alternatively, if you're keen to experience a demo of the off-shelf-tool or find out how we can support your back-end financial requirements, please feel free to request a demo now.