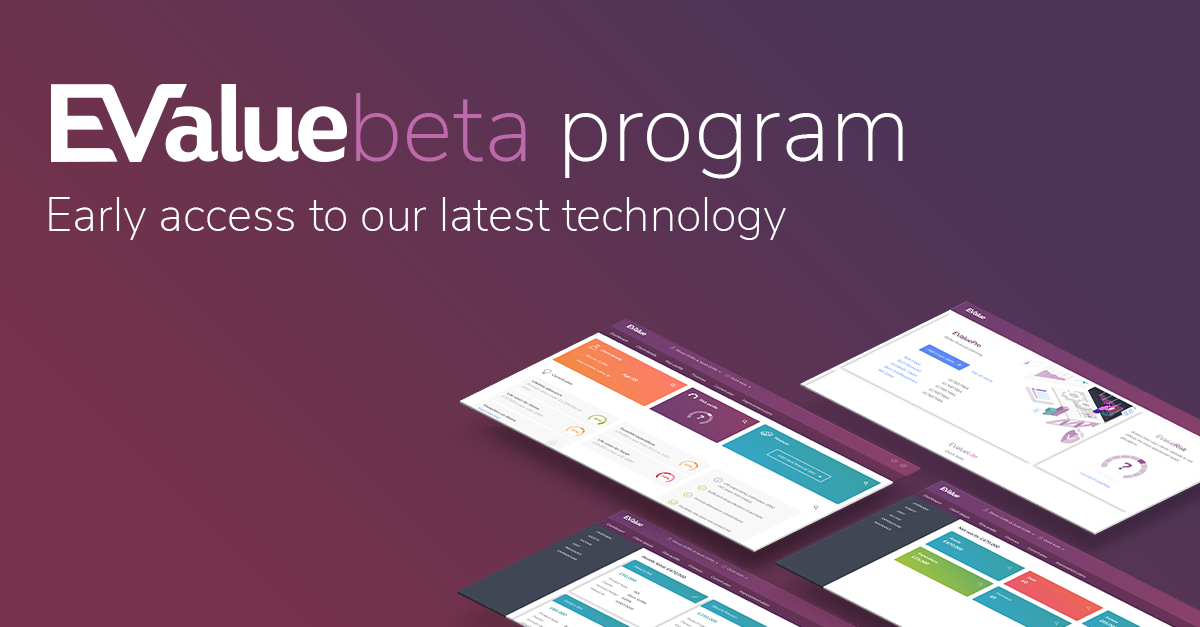 We are pleased to announce the launch of our new and exclusive beta program and are on the lookout for financial advisers and paraplanners to participate.
By signing up to the program, you will be among the first to try and test our latest technology and get the chance to influence the development of our new tool suite.

Our goal is to develop the tools to facilitate better financial planning and create a solution for advisers - tried, tested and approved by advisers.

Gemma Brazier, Chartered Financial Planner and Proposition Manager (Advisers) explains more in the below video;
The benefits of signing up to the Beta program include:
Exclusive access to the latest EValue technology for advisers and Paraplanners
Directly influence the development of new financial planning tools
Be the first to try new prototypes
Facilitate better financial planning
Register for the EValue Beta program now.