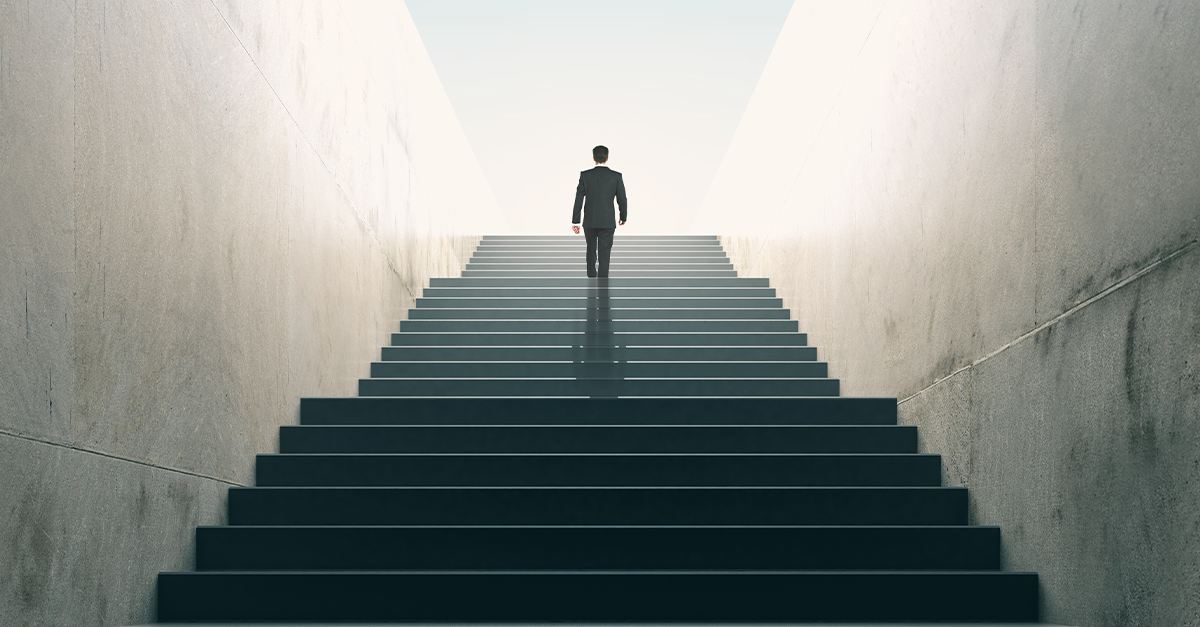 Whether you call it robo, digital or online advice, there's no denying that it's increasing in popularity – and that it's meeting a growing consumer need. From the advice gap to a preference for digital, there's more and more pressure on financial services companies to invest in and build digital advice propositions.
You might want an in-branch service to help customers find the most suitable savings account. Or maybe you're an adviser firm looking to extend your offerings with a purely robo service. With advances in technology, the possibilities are near limitless: all you need is a great idea and our five steps to success.


1. Engage your customers
Whether it's budgeting everyday spending or preparing for finances in later life, there's a real need to help consumers engage more with their finances. And while some approaches help people save passively – like auto-enrolment – others need people to get involved and make decisions.
Consumers can often get put off by the amount of choice on offer in financial planning, as well as technical terms, jargon-filled PDFs and complex graphs and charts.
Digital advice can successfully engage consumers with straightforward and easy-to-understand financial advice. And it's often at a fraction of the cost of traditional advice.
To help maintain consumer engagement, successful robo advice processes:
Use behavioural finance and subtle gamification
Offer feedback and encouragement at important milestones
Present users with a landing page that illustrates their process through completed sections
Appeal in visual way, using online and interactive tools
This attracts people who might otherwise associate financial planning with dry, boring texts and unfathomable graphics.


How to encourage consumers to engage with robo advice:
Build trust: consumers need to be able to trust the advice given. And they need to trust the digital advice service itself with their sensitive financial and personal information.
Build confidence: show honest feedback and reliable endorsements from people in similar financial situations. These are vital to building consumer confidence and engagement.


2. Set realistic expectations
Digital advice presents a radical new world where advisers don't need to take part in the advice process. So, it's more important than ever that people are given financial forecasts that are as realistic as possible. This will help people understand the potential range of outcomes from different financial strategies. And it can help them make informed decisions that directly impact their future wealth and lifestyle.
It's not just the overall forecasts that need to be realistic. Each individual scenario that makes up a forecast should be sensible and capable of occurring too. Suggesting an outcome that could never realistically happen is not particularly helpful to consumers when they're making investment decisions.
Setting realistic expectations also means a higher chance of satisfied customers. If you can communicate clearly what they are likely to get, you can avoid issues around dissatisfaction further down the line.


How to set realistic expectations:
Account for the inherent randomness and impacts of different investment returns, time periods and economic factors
Limit the risks that deterministic models may throw up, by accounting for time horizons and sequencing risk
Use the right asset model: you can read about why stochastic models give the most reliable forecasts in this eBook:

Modelling Future Outcomes: Why Stochastic is the Credible Choice




3. Assess risk suitability
The risk suitability assessment is arguably one of the most important parts of building a digital advice solution. In the UK, robo advice must meet the same suitability standards as traditional advice. So, the chosen risk suitability tool must be rigorous and robust. This will ensure an accurate measurement of a consumer's tolerance to risk and capacity for loss. You may also want to include elements of behavioural finance in your risk suitability assessments.
A thorough and comprehensive assessment process lets you:
Communicate the risk of any potential losses
Support the selection of suitable investments that meet a customer's objectives
Measure and match your customer's capacity for loss
Provide a clear audit trail of the suitability process
A digital advice proposition with a good risk-profiling process will find the most suitable investment strategy for each individual user. But with so many questionnaires and tools available, it can be tricky to know what to look for.


How to choose the right risk suitability assessment:
Find a questionnaire that's written in a way your clients will understand: are the questions clear? And are the end risk descriptions easy to understand? As this is an online process, it's vital that users can understand the process without outside help.
Decide if you want to use your own questions, third-party questions or a combination of both. And make sure you look for assessments with an academic background and regular reviews.
Narrow down your selection to a risk profiler based on absolute scoring, so your customer's score isn't dependent on anyone else's answers.
Choose a profiler that gives you in-depth answers: some will show whether a customer sits at the lower, middle or upper end of a profile.


4. Give personal advice
No two people will have the same circumstances or goals, so they shouldn't be treated in the same way. Some people may have a simple financial matter: perhaps they're looking for the best way to invest their ISA allowance. For these people, a streamline solution may be appropriate.
Other people, however, may have far more complex financial affairs. And they will need more in-depth help with issues like estate planning or retirement decumulation decisions. People with more complex needs are suited to a hybrid approach: starting with a digital process to obtain information, before moving onto traditional, face-to-face advice.


How to make sure your digital advice process is personal:
Ensure your proposition can give appropriate personal advice that reflects a consumer's individuality, financial situation and specific objectives.
Build the proposition out into a full advice solution, so it isn't detrimental to other more complex financial needs.


5. Automate and review throughout
Digital advice can form the cornerstone of any solution, by helping to deliver advice in an affordable and user-friendly way. It can attract new customers, who may only want to use online or digital systems. It can help those who can't afford traditional advice. And it can ensure advisers spend quality time with customers, rather than form-filling.
Automating the advice process means it can be delivered where and when the consumer wants: whether that's remotely or in a branch or office. As a result, it will cut costs sharply. At the same time, the process's consistent quality and thorough documentation provides a full and reliable digital paper trail, helping you to ensure regulatory compliance.


What next?
Digital advice has the potential to transform how financial advice is delivered in the UK. These five steps will help you provide this accessible, compliant advice, while improving customer experience and reducing costs. You'll be able to engage your customers with their finances, and help them make the most of their hard-earned savings.
If you'd like to know more about digital advice or guidance processes, get in touch. We can help you build a bespoke end-to-end journey, or give you the tools and APIs you need to add something special to your existing processes.