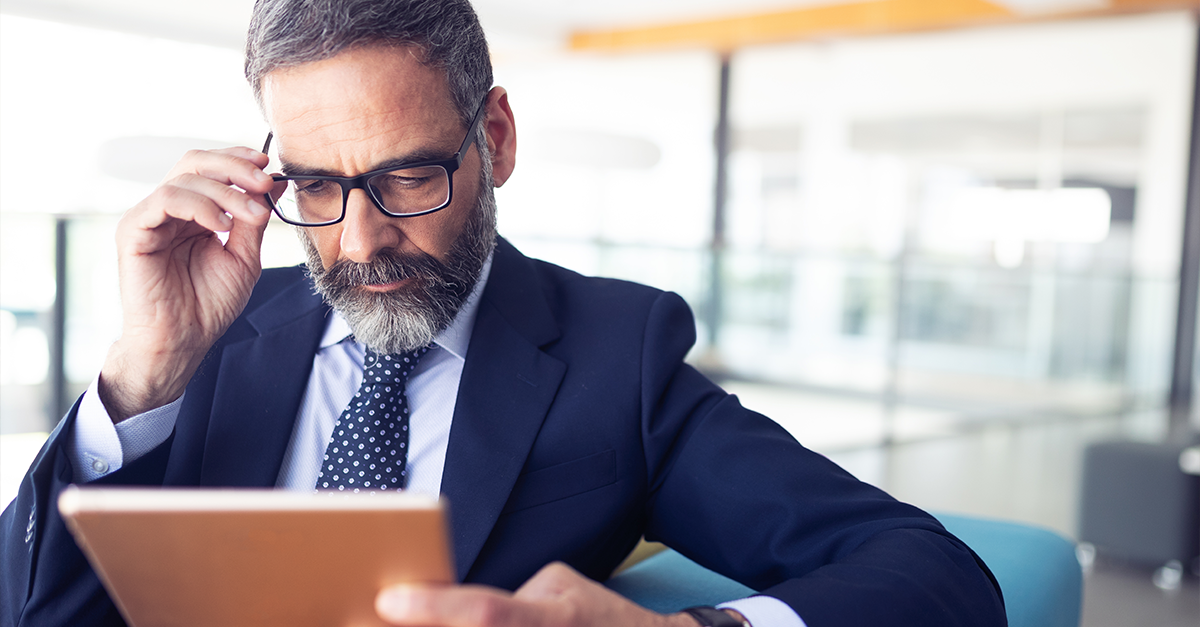 For discretionary fund managers and advisers that provide portfolio management, the MiFID II requirements (PS17/14) to notify clients of a fund drop in excess of 10% might seem like a headache. No one likes giving bad news – especially if it could result in your clients getting scared and selling up. But it doesn't have to be. You can turn this act of compliance into help when your client needs it most. You have the opportunity to comfort your clients – and not concern them. You can help them understand the investment journey they're on, reassuring them that drops in value are normal and to be expected. Your client is most likely to take action when they receive this bad news. But this isn't usually in their long-term interests. Instead of letting them sell, you can provide reassurance. You can show them what to expect throughout their investment journey and that ups and downs are quite normal.
Whether you're already providing customers with the relevant communications or thinking about how you can address the MiFID II requirements, it's important to give your client some comfort, even when bad news looms. Here's four ways in which you can help support your clients with even better financial planning.


Step 1: Give your client a realistic understanding of their risk and reward journey their individual portfolio is likely to take
By leveraging a stochastic ESG asset model, you can provide your clients with a much more realistic view of their investment journey. Using a stochastic model instead of a deterministic model will plot one-thousand possible future outcomes, demonstrating the best and worst-case scenarios. Offering a more forward-thinking projection will set the expectations of your client from the outset and help to suppress the disappointment of any significant drops in value. Ultimately, this setting of expectations will reduce the sell-rate of investments following the required fund drop notification.


Step 2: Personalise communications to give your clients the full picture
Integrate existing client data to personalise your communications, ensuring that they see everything in the context of their own portfolio. Educate your clients to help them understand that investments can go up and down over time, and the extent to which this happens. If applicable, it could also be worth adding advice or guidance opportunities to your communications to help your client take the next appropriate remedial steps in their investment journey.


Step 3: Engage your clients and improve overall understanding in-line with MiFID II
Supplying antiquated printed materials are costly, time consuming and can sometimes be confusing for clients. Support your clients with more engaging communications to aid their understanding and reduce unnecessary questions. Why not consider sending a video when you have to tell your clients under MiFID II that their fund has dropped by 10%, or multiples thereafter of 10%. The below example offers a solution to help engage your clients and support better financial planning whilst adhering to the MiFID II regulation.
Step 4: Leverage digital advice and guidance tools to offer better financial planning
Moving to video communication is just the start. There's a whole myriad of digital financial planning solutions available to help you improve efficiency, reduce costs and improve the quality and consistency of the advice offered to your clients. By integrating client data with comprehensive financial planning calculations and tools, advisers and DFMs can reduce advice, regulation and compliance risk, accelerate growth and productivity, and transform the level of engagement with clients. See how EValue has helped support suitable ad optimal investment propositions and help advisers and DFMs to aid their client's in better financial planning.