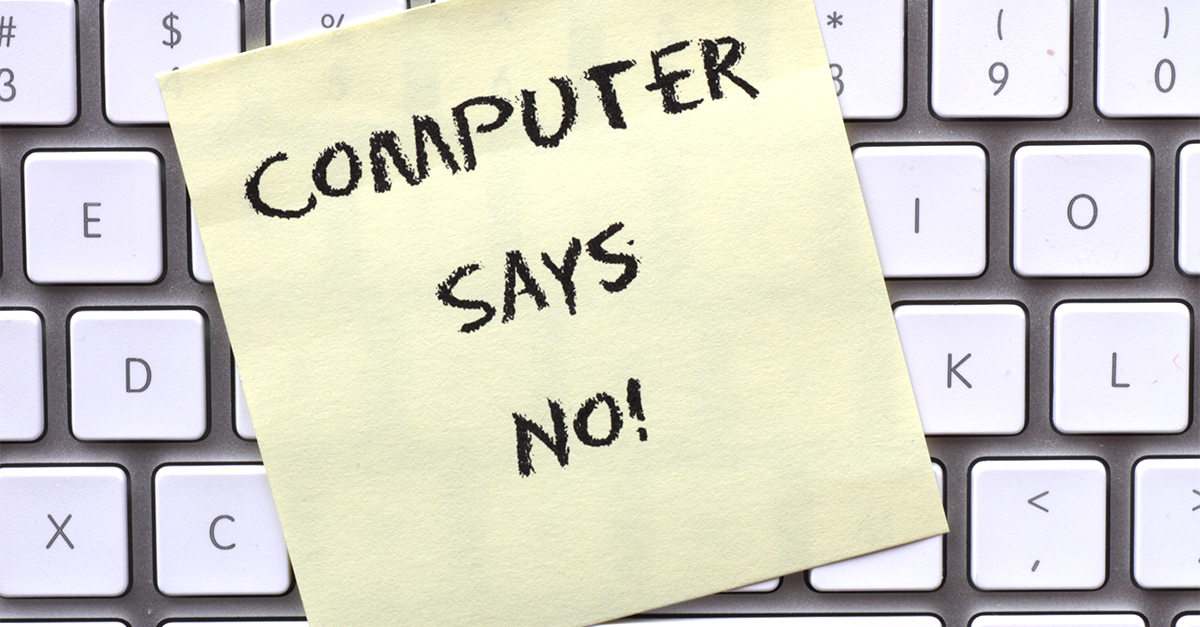 Decades of academic research have shown that 95% of investment outcomes are generated by getting the asset allocation right and that a model, based on solid, tested academic research and principles is critical.
For over a decade, EValue Index Solutions has built a live track record of £10 billion passively managed to our asset allocations. A pre-eminent provider of rules-based, model-based strategic asset allocations, EValue has provided asset allocations have delivered 10% average annual returns and been able to successfully navigate both the global financial crisis of 2008, the market fallout following the UK's decision to leave the EU, and the recent market dislocation.
A bold prediction
Back in November 2019, Akshay Kapoor, Managing Director of EValue Index Solutions, pointed out that a market crisis could be on the horizon. Our asset allocations suggested going underweight equities with a zero allocation to US equities.

Watch the moment Akshay made this bold prediction, in the video below;
Fast forward to today, and we see this is exactly what happened during March 2020.
As our asset model had recommended, going into the market crisis, we had zero allocation to US Equities, 20% allocation to Japanese equities (three times the size of Japan in MSCI World Index), a low allocation to corporate bonds, and high allocation to government bonds.
Meaning the model has been anticipating a dislocation in corporate bonds and a pretty significant market correction. Resulting in our asset allocations performing much better than the broader market.
The outperformance and resilience were especially visible during the Global Financial Crisis and once again during the current COVID-19 crisis. We believe that this is a strong validation of our model and track record.
Find out more about how the model handled the latest market dislocation in our recent article When the going gets tough, the tough get going.
Case Study
Architas has been using EValue's strategic asset allocation for their range of multi-asset funds. Each fund is based on their prescribed optimum blend of investments to achieve the specific risk and reward balance for each risk profile they are looking to achieve for their client's.
By using our asset allocation recommendations, they reduced equity risk last year to focus on protecting the clients from the downside risk. This proved crucial during the current market dislocation and helped protect client portfolios, reflecting the capital preservation instincts of the Architas team. This was highlighted in a recent article, published in Professional Adviser: Multi-Asset Review: Architas entering a new era.
Chart 1: 5-year Performance Comparison in total returns.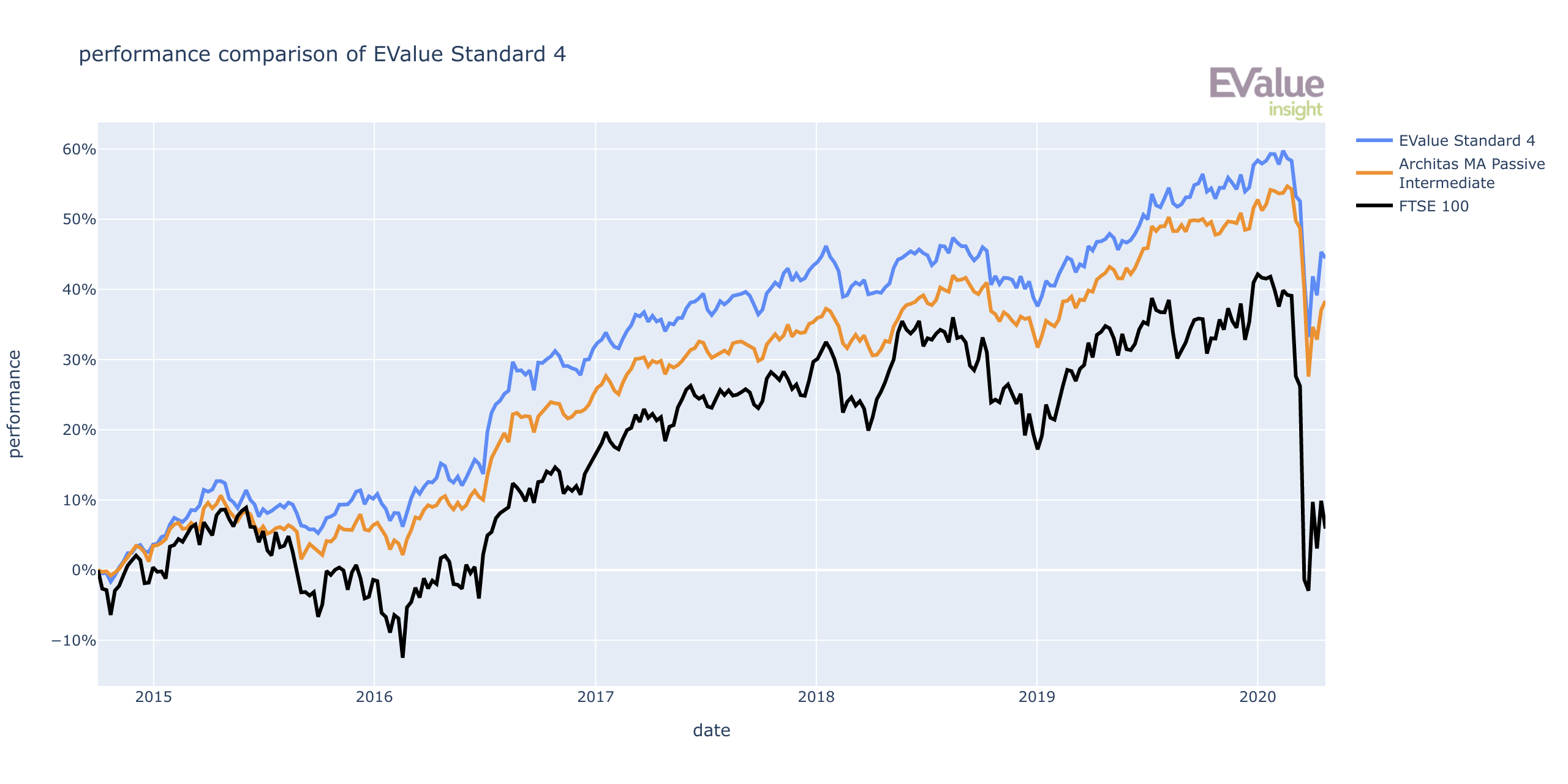 Source: EValue Index Solutions as of 30 April 2020. Past performance is not a guide to future returns.
In summary
Maintaining a high level of self-discipline when your human instincts tell you the contrary is key to navigating periods of market dislocation. You must trust your asset model's output, and not allow the temptation of human interference to impact your decisions.
EValue asset allocations are grounded in robust and academically-tested investment beliefs. Our model has outperformed the market and other funds consistently for over a decade and we believe that this is a strong validation of our model and track record.
Ultimately, our highly robust model-based asset allocations can be used by asset managers and fund managers to create low-cost multi-asset funds, thus helping savers get better returns in a cost-effective manner.
So what next?
If you would like to find out more information about our asset model please visit our website https://www.ev.uk/index-solutions or email us at contact@ev.uk.
Each quarter, the EValue Index Solutions team, use our global stochastic asset model to provide a range of capital market assumptions. Download your copy of our UK Capital Markets Assumptions report now.