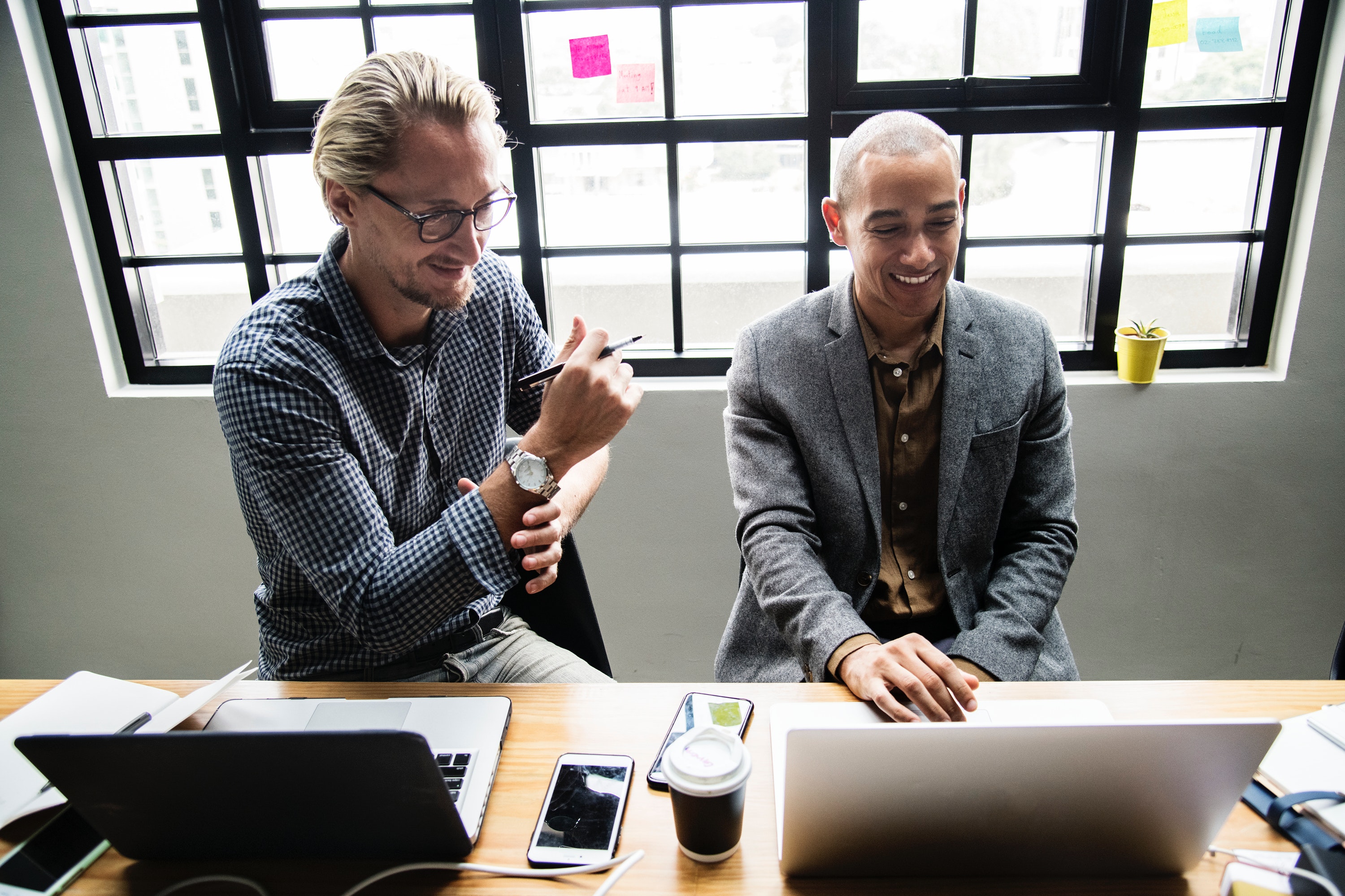 When it comes to employee benefits, two developments which have come to the fore in the US recently, and which we can expect to take off in UK workplaces in the next few years, are Financial Wellbeing programmes and Managed Accounts, a form of automated advice. But what exactly do we know about these initiatives?
Financial wellbeing
At its core, secure financial wellbeing enables an individual to feel confident about their financial future. Not only are they able to meet their current obligations but feel comfortable that they can fulfil their ongoing financial commitments as well. Unfortunately, this is not always the case for employees both here in the UK and in the US.
Commonly, employers offer workplace programmes based around supporting employees with their retirement provision. However, many companies in the US began to realise that in order to provide a system which promotes the financial welfare of employees of all ages, employee wellbeing programs needed to go beyond just offering help in retirement planning. Instead, to be truly effective, they needed to include further assistance covering diverse areas such as budgeting, debt management, investing, healthcare and buying a home. In fact, nowadays, about 75% of large and mid-size US companies offer a programme which aims to help employees with at least one of these areas and about half offer help with three or more. This is not simply altruism on the part of employers. They believe that effective financial wellbeing programmes can help boost their company's bottom line.
Tailoring financial wellbeing programs to meet the needs of a particular company's workforce not only helps to create more financially astute and loyal employees but can result in real, tangible benefits for employers. Employers who recognise and support their staff with today's complex and varied financial issues are more likely to benefit from employees who are facing fewer monetary worries and are less distracted and who, as a consequence, will be more focused, engaged and more productive at work.
Although it is clear that many employees have financial problems and little knowledge on how to manage them, employee awareness of, and engagement with, financial wellbeing programmes is often low. Many employees are disillusioned with general, impersonal programmes, only becoming interested when they are focused specifically on them as an individual, looking at their particular area of concerns or issues.
A recent survey by Barclays Corporate and Employer Solutions found that:
46% of employee respondents worry about their finances;
18% often lose sleep worrying;
1 in 5 said that financial problems often interfere with their work;
18% feel financial problems interfere with relationships;
20% avoid thinking about finances because they find it upsetting;
25% are concerned by the amount of debt they have;
30% are concerned that they will not be able to provide for themselves and their family;
70% of employee respondents said they had less than 3 months median savings buffer; and
only 58% felt comfortable they could cover an unplanned expense of £500.
Such findings, showing the effect that financial worries can have on their employees' performance at work, are compelling reasons for UK employers to take action to help improve the financial wellbeing of their workforce. An holistic approach to employee financial wellbeing based on specific needs, whilst being underpinned by an organisational culture and management style fully supportive of employee wellbeing, will not only help to bolster workforce productivity, because employees are less preoccupied with financial concerns, but can also help to improve an employer's ability to attract and retain key talent.
Managed Accounts
Managed accounts are a form of robo advice which have operated in the US for over 20 years. They first became popular in 2006 after legislation was passed which provided protection to employers who promoted such services to their employees. Prior to what became known as "safe harbour" legislation, the concern was that if the managed account service failed to deliver the anticipated outcome then employers could be sued for failing in their fiduciary duty to their employees.
Although the name "managed account" might suggest a broad investment service, typically this is not the case. In a managed account in the US, service providers make investment and portfolio decisions for participants in employer-sponsored 401(k) plans. Initial and ongoing advice is provided both on the contributions required and the investment strategy taken, using the options available within the plan, to achieve a stated retirement income. Advice is also available not only at, but in retirement, as well, when individuals start to draw on their savings. Demand for managed accounts has grown considerably in the US. These services are very attractive to the many 401(k) plan participants who may lack the knowledge or initiative to make prudent choices about how much to contribute and how to direct their assets among investment options in their plan. Following the introduction of pensions freedom, the same could soon happen here in the UK.
Final Thoughts
Clearly, there are many insightful and compelling lessons that can be learned from the US's experience. In our next blog we will take a more in-depth look at how these initiatives are beginning to take hold in the UK, despite many employers' initial reticence!