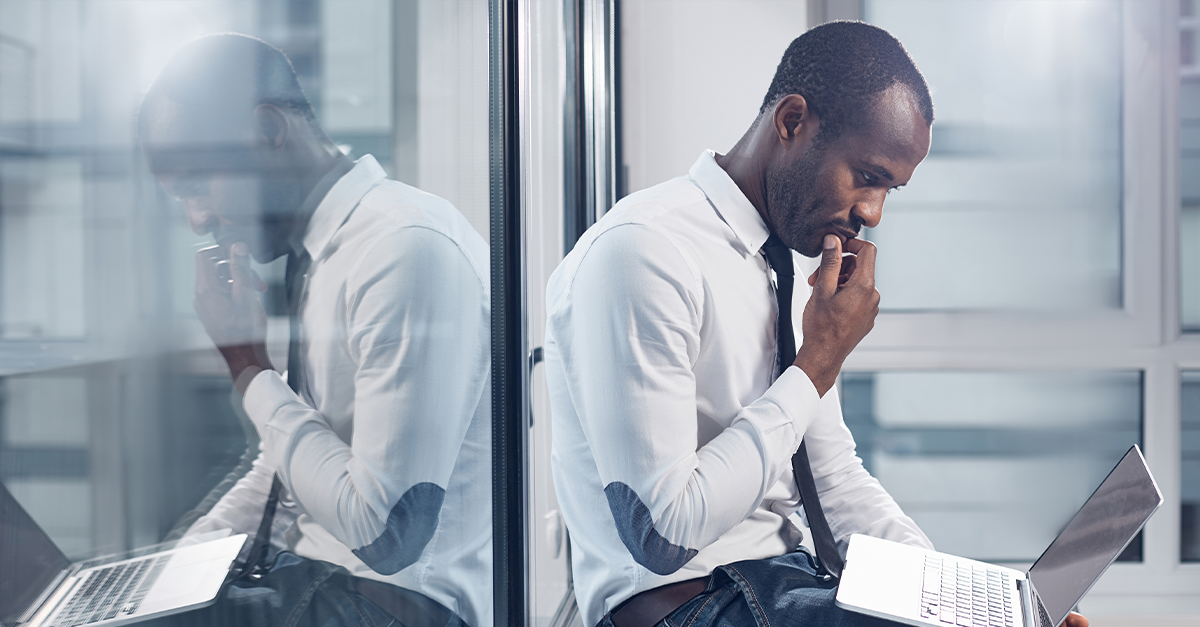 It's the age-old question when it comes to developing new services. Do you invest now and reap the rewards later? Or do you take a quick fix for now and look to change it in the future? When you decide to build a new service or update an existing one, the first challenge to overcome is the approach you take. Do you build the software yourself using APIs and your own development resource, or do you buy a configurable tool that gets you going faster?
As with most proposition-led challenges, it's entirely dependent on the situation. If you need to get something to market fast, then a ready-made configurable tool will do the trick. However, if you want to set up a unique system with plenty of freedom, then you'll want to go down the DIY build route. There's the ability to transition between the two by starting off with a configurable tool to achieve speed to market, and build a unique system at the same time.


Build it yourself with APIs
Building your own digital service is heavy on cost, time and resource. You need to have deep pockets, skilled developers and project managers, and plenty of time for the inevitable hiccups. However, the benefits are plentiful. At the end, you'll have a unique system that meets all your needs; you'll have an offering that can't be easily replicated by competitors; and you'll have software that integrates seamlessly with your existing systems.
Meet specific needs: even though you can configure tools, they probably won't meet your exact needs. Custom software is more likely to do precisely what you want it to. And you'll have more opportunities to change functionality, as your business objectives change.
Increased productivity and efficiency: custom-built software is more likely to integrate with your existing systems and servers, so you won't need to waste time on using tools that have unreliable connections with your architecture. Likewise, if you've designed a product to meet your exact needs, your productivity will rise: you can work faster and add more value.
Stay competitive: off-the-shelf tools can get you a product to market quickly – but there's nothing stopping your competitors doing the same. So, if you design and build your own technology, you're more likely to grab that competitive advantage and give customers a service you know they want from you.
React to customer demands: if you have your own development team, you have unlimited possibilities to untap. Whether it's meeting a new customer demand, competing with a rival offering, or updating functionality and experience, you can alter your technology as the market changes and your business evolves.


Create sustainable ecosystems: building your own tech means you can use APIs from all sorts of different tech firms. You can pick and choose what your customers need to do, and simply drop the API into the part of the user journey that needs it. This flexibility will keep you moving quickly and able to react to industry demands.


However, tech builds are a big commitment. You need to have the in-house resource ready to go, as well as the expertise, time and budget to do a great job. Also, don't forget the resources and support required for on-going maintenance! If you cut corners, you won't reap the benefits – and you'll end up with an expensive failure.
One way to make builds easier is using APIs from partners. This way, you can answer consumer questions without having to maintain the complex calculations that power the workings. For financial services APIs, updates such as annual tax changes and on going actuarial sign off is provided as part of the service. You can browse through our range of APIs here – they cover topics from drawdown backsolves to goal planning to retirement budgets.


Buy a configurable tool
Building your own bespoke software is rewarding in the long term. But it's not for everyone, and it isn't suitable for all situations. Builds often require huge levels of patience, time and budget. So, if you're a start-up with limited funds, a finance firm without a dev team or you're under significant time pressures, buying off-the-shelf tools is a better idea. Buying a tool lets you offer customers a new service without the lengthy build time, and often at a much cheaper cost.
Keep costs low: off-the-shelf tools are often cheaper than building your own, so if you find a tool that ticks all your boxes, it's worth going down this avenue from a financial perspective. Likewise, you won't need to run expensive dev teams or maintain complex calculations, as the tool provider will control this for you.
Work within your resources: not all financial companies have huge dev teams – and even the ones that do, can't always dedicate time for the teams to work on new projects. It's always better to find an experienced partner who can supply a great product to you – rather than risk making an inadequate solution in-house.
Get to market faster: building your own technology can take a long time, and if you can't wait, then find an off-the-shelf tool. This is a particularly important point when it comes to new regulatory changes. If legislation demands something of you with a certain deadline – you can't risk not hitting it.
Spend your time more valuably: if you're not a technology firm, what do you have to prove by building your own digital service? Often it's better to leave the tech builds to the experts – so you can get on with what you do best.
Use the best of the best: there are plenty of fintechs out there who do a great job of building custom tools for clients. Their teams are specialists and know how to build products that suit customer demands. Going to these partners is often less risky and makes sure you're using top-of-the-range tools.
One element that might make the build or buy decision easier is the option of configuration. For example, clients can configure our advice, guidance and investment tools and widgets, so they're unique to requirements and internal processes. This helps you get a product quickly, while still putting your own stamp on the final offering.


Which is the best approach for you?
Ultimately, it comes down to whether you have the time, resource and money – and what your end goal is. If you want a less risky option, buying a configurable tool can do the job you want. However, if you want a more flexible approach that you have more control over, a self-build using APIs and components makes more sense. There is always the option to purchase a configurable tool and transition to an API basis - providing the best of both worlds.

If you're unsure about which approach is best for you, get in touch with us on contact@ev.uk or 01635 881180. We're always happy to help you find a solution that suits your needs.
Related articles
5 Digital Transformation Challenges you Need to Overcome
Guest Post: Why You Should Invest Time in Your Product's UX and How to do it