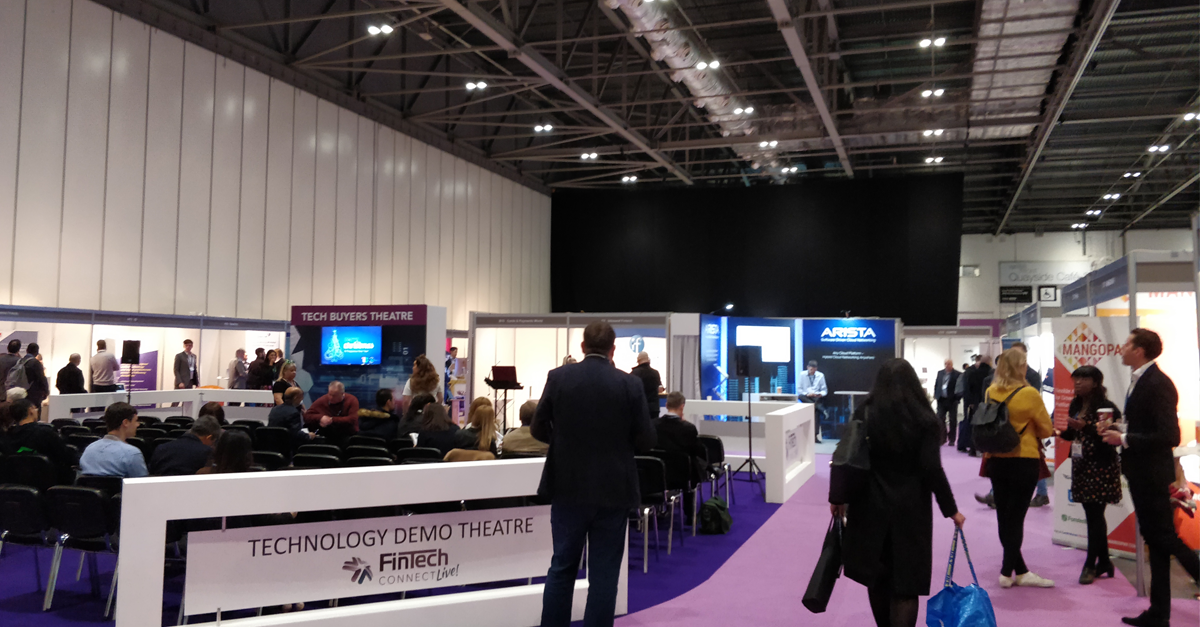 This week, more than 6000 of the world's fintech community flocked to the ExCeL, London for the annual Fintech Connect event. With over 200 exhibitors, 300 guest speakers, 50 live demos, and participants from over 80 countries. Fintech Connect 2019 promises to showcase the latest product innovations and tech solutions that will shape the financial services landscape of the future.
EValue's Propositions Director, Andrew Storey, took to the stage on Tuesday afternoon to demonstrate how our technology is helping change the future of the financial landscape and aid better financial planning. "To better understand what could shape your future wellbeing, you must first understand your past and what has led you to your present", explains Andrew. "Likewise, to create a good financial plan for your retirement, you need to understand your current financial situation and then look at ways of improving to meet your future expectations and avoid disappointment."
Whilst lifting the curtain on the lessons EValue have learned over the years, Andrew's presentation looked to draw attention to the building blocks of such a holistic financial analysis, the calculations and then the outputs of a consumers' situation. Demonstrating the power of leveraging EValue's APIs and underlying calculations, Andrew discussed the impact of embedding them within a consumers' user journey, creating front-end experiences and how it could all be brought together.
To evidence this narrative, Andrew and the EValue team presented how this could be applied to the FCA's upcoming PS19/21 regulation. This policy statement has outlined new requirements for drawdown product providers to adhere to. Part of the regulation covers Investment Pathways which should be clearly to defined to a user 'at retirement' to demonstrate what their options look like across four different outcomes. You can learn more about how this could impact your drawdown business as well as the opportunity available to you on EValue's Income Drawdown Hub.


EValue's top lessons as a financial planning specialist