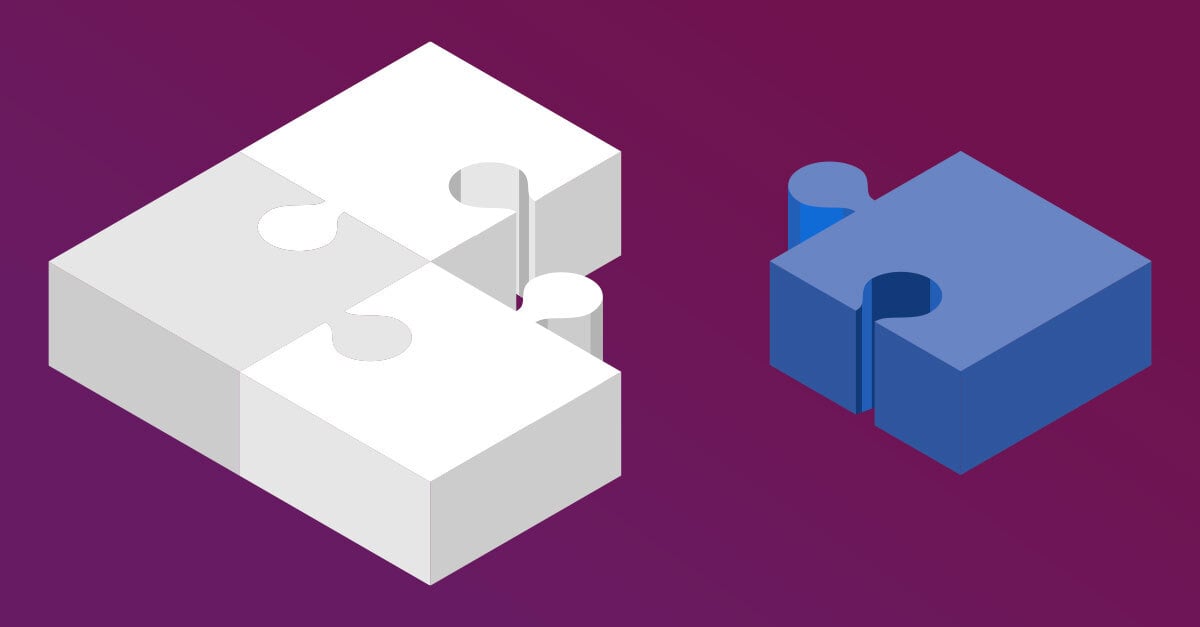 Over the last few years, we have seen a massive shift in the way our clients are seeking to build their own bespoke retirement planning journeys. Whether to meet regulatory compliance obligations, to offer their customers an enhanced online financial guidance solution, or a combination of reasons, there has been a marked change in the needs and requirements of our clients in the retirement planning space.
We believe this change can only be seen as a positive thing, and we are keen to share our learning in five key areas, to help you understand if building your own retirement planning journey in-house is right for you.
1. What are the benefits of efficient data loading?
One of the main reasons for building a retirement planning journey is to save time. Both for you as a pension or product provider, and for your customers or members. Data loading a retirement planning tool or journey will mean that information and data is stored and transferred securely using a clear, authenticated call process. Considering where this data is stored and how this is processed will make a significant difference to your user experience.
To help support the consistency of outcomes, it's important to accurately map data sets for your customers or members. Integration with a back-office system can support this and ensure that your customer's data is secure and up to date. A well thought through data loaded retirement planning journey will save you and your customers or members time, and eliminate activities such as re-keying, which can lead to inaccuracy, whilst delivering a seamless customer experience.
2. What underlying calculations and models are available?
We're now finding that very few product and pension providers are creating and managing their own in-house calculations and modellers. This is principally due to the industry moving towards financial services application programming interfaces (APIs). Financial APIs are a powerful and cost-effective way of delivering customised customer journeys through plug and play elements. This shift towards a more DIY approach means that providers are simply outsourcing the complicated underlying calculations, typically in the form of leveraging financial APIs, so that they can focus on the more important parts of their retirement journey.
We cover this in more detail in our recent blog; Solve Your Customers' Financial Planning Problems With Your Own User Journey.
Two key considerations must be made when looking to outsource your underlying calculations and model. Firstly, you must consider the range and extent of the APIs that your provider can offer. If your retirement journey changes or your wish to extend your client propositions in future, you must ensure that your supplier is able to support any and all possibilities. Secondly, you must also consider the underlying financial modeller that you choose and whether it fits with your business and client requirements. Modellers will range from basic Deterministic, Mean Variance Covariance (MVC), to a more advanced and comprehensive Economic Scenario Generator (ESG) stochastic model. Our recent blog; Stochastic vs Deterministic Models: Understand the Pros and Cons explains more.
Choosing the right model for your customers will ensure that their expectations are clearly and realistically met. Find out more about stochastic forecasting and why we believe it's the most credible model by reading our eBook, Modelling Future Outcomes. Why Stochastic is the Credible Choice?
3. How do I know my data is safe?
Since the introduction of the General Data Protection Regulation (GDPR 2018), it's become more important than ever to ensure that all data and access to data is hosted securely. Furthermore, the collapse of the EU-US Privacy Shield system now means that no EU data can be stored in the US due to security and privacy issues. As tricky as this all sounds, we have already done the hard work for you.
Security and secure hosting has always been paramount to all EValue. To help support our banking and institutional clients, we had to find an ultra-secure hosting environment that could satisfy the confidentiality, availability and integrity of their applications and data. After careful consideration, we chose to work with 'The Bunker', an ultra-high-security, ISO 27001 accredited, PCI DSS certified data centre located within the United Kingdom. Delivering dual site up/up configuration to provide 100% up-time, with 24/7 monitoring, and layer after layer of backup and disaster recovery, there simply was no better way meet the needs of our customers. While our solution, 'The Bunker' is just one example of military-grade hosting, there are alternatives that meet the same requirements.
4. Can I customise using my own branding in the front-end design?
To complete the build of any retirement planning journey, a front-end must be added that brings everything together for the user. More pension and product providers are differentiating themselves by building unique front-end user experiences that reflect their brand and their customer or member profile. Whether you're looking to use an in-house design and user experience team, or outsource the project to an third-party development team, it's not always easy to find a solution. In our experience, a good and robust front-end should be modular, so that the user retirement journey can be amended or extended as required. Building a completely unique experience on a proprietary system can cause future challenges, but outlining this requirement from the outset can mitigate that risk.
It is also worth considering how much you actually need to build from scratch to meet your requirements. Some third-party providers or in-house teams should be able to supply you with widgets or components that can be customised to support certain parts of the user journey. This might manifest as sliders, graphs, charts, dials, or buttons, to name but a few for your consideration.
5. How much does it cost to build a retirement planning journey?
Weighing up the cost of building your own retirement planning journey must be considered against the cost of purchasing an 'off-the-shelf' solution from a third-party supplier. All the aforementioned points can increase the price of building your own retirement planning journey, but frankly, one would likely expect to pay more for a fully bespoke solution. Other commercial considerations include the timescales that your project is working to; if you have less time pressure, this can often help reduce the price of an overall project. If specific time restrictions are in place, the reverse can be true. Likewise, enhanced functionality, increased customer bases, and channels, can also influence the cost of building a retirement planning journey. Ultimately, whether you adopt an in-house, fully-outsourced, or hybrid approach to building a retirement planning journey, it's about what works commercially for you as a provider.
So what next?
Learn more about building your own retirement planning journey, what to expect, and how much it will cost with EValue's API portal. Featuring more than 50 unique plug and play financial APIs, EValue can help support your retirement planning journey and beyond.
If you would like to know more about how our range of APIs can give you complete control of the user experience, click the below link or get in touch.