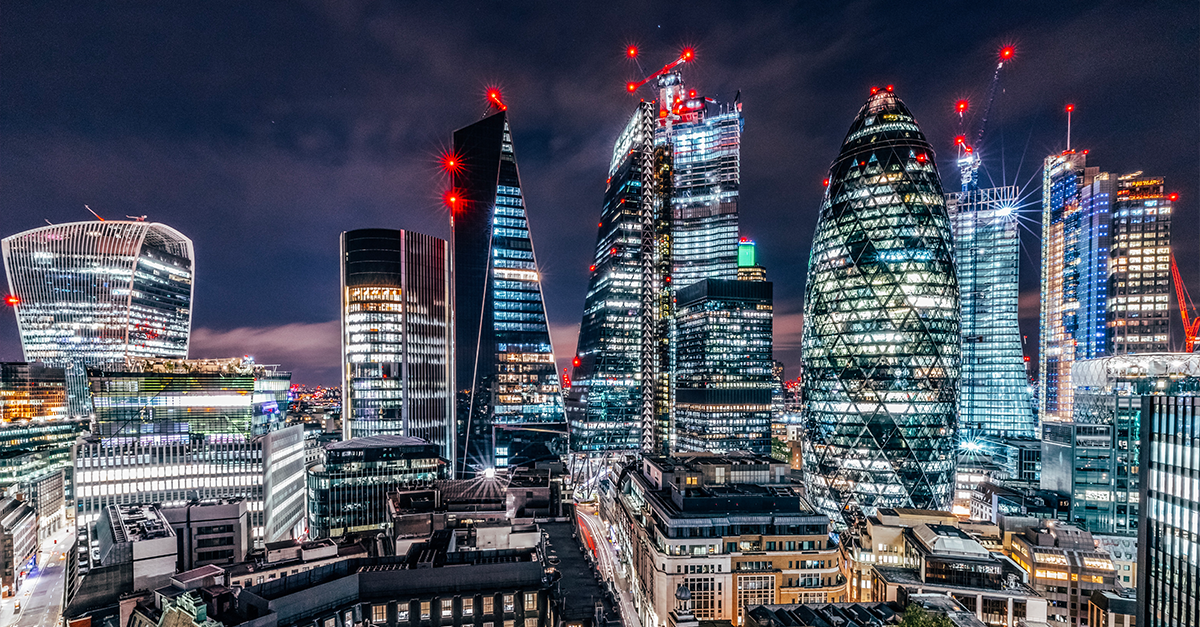 Digital transformation is a must-do on many organisations' to-do lists. But it isn't as easy as jumping straight in and upgrading all your technology. According to the McKinsey research, less than 30% of businesses succeed in digital transformation.
To succeed, you need to know about the challenges ahead and prepare for them. Here are five challenges faced by most organisations as they embark on a digital journey – and how you can overcome them.


1. Internal expertise and knowledge
Digital transformation often requires an overhaul of technology, processes and thinking – and finding a person with the right skills and experience to manage this can be tough. You need someone who can evaluate your technology stack as much as someone who can inspire and motivate employees to adopt new ways of working. Nearly 70% of the businesses in McKinsey's research saw changes to their top teams
It's important to think critically about your internal resource. Digital transformation will throw up a number of complex challenges, and understanding and overcoming them requires specific skills. The right leader must be ready to change not only technology and structures that sit in the way of progress, but also to build new cultures that accept change.
If you don't have the internal expertise, it's worth considering hiring a specialist in or using a partner to help on your journey.


2. Legacy IT
Legacy IT is one of the biggest and most expensive challenges to digital transformation efforts – and it can be the most disruptive. In a survey by Vanson Bourne and SnapLogic, 55% of respondents said that over-reliance on legacy IT and a lack of the right tech tools were one of their biggest challenges.
Successful digital experiences require agile processes, fast response times and continuous updates – things that legacy IT rarely supports. Digital projects are usually achieved through iteration: where new features are added, reviewed, monitored and updated. This constant cycle means you can hone your experience until it's perfect. However, if your current development process works on quarterly release cycles, it's unlikely that you can follow this process.
The time and cost to overhaul your entire IT system may be too great to consider. And if that's the case, it doesn't spell the end of your digital transformation journey. Instead, you could use robust, flexible APIs to give you the additional functionality. This means increasing your collaboration with other suppliers and partners – so you'll need to be open to new ways of working.


3. Resistance to change
As a rule, people don't like change. We're creatures of comfort, and we like our routines and habits. Which means when digital transformation comes along, employees can be resistant. And that's employees across all the business – from the c-suite to admin roles. As digital transformation requires fluidity in business processes, roles and structure, daily routines are likely to be disrupted, as may job descriptions and tasks.
People may feel threatened as a result. They may see digital transformation as a direct challenge to their role or security. And they may not see the other side: that not transforming is more risky than taking the leap.
So, it's vital to build a digital culture within the business. The McKinsey research showed that a key factor to success is for people in key roles to encourage employees to challenge old ways of working. Likewise, consistency and transparency from senior management is key to building a workforce that's open to change: keeping your employees informed throughout the process will eliminate rumours and scaremongering. And if you empower and educate employees, you can show them a future that's worth changing for.


4. Lack of strategy and vision
A robust, holistic strategy is the foundation to digital transformation success. Without a purpose, goals, vision and strategy, all your efforts could be for nothing. There's no point giving this role to one department or team either. Digital transformation is a company-wide effort, and this needs to be accounted for when creating the strategy. You may want different departments to shape certain parts of the strategy, but the entire organisation should work to the same vision and goals.
The McKinsey research shows that if management teams have established a clear change story for their transformation, they'll be more likely to achieve success.
A successful digital transformation strategy must be ready to turn legacy processes and models upside down. You might need to change where your revenue comes in from. Shake up previous pricing models. Charge for previously free services or give elements away for free. This flexibility gives you the ability to scale faster and increase revenue. But you must be willing to try, experiment, learn – and potentially fail.


5. Budget
From hiring new people to updating technology, there are plenty of costs to digital transformation. And as with all major projects, budget will play an important part in how your digital journey looks. Before you start, it may be worth accepting possible limitations and knowing where your budget is best spent.
Build your budget alongside your strategy: know what needs to be spent now, and what can wait for a year or two. Explore your options too. Using a partner experienced in digital transformation may eliminate the need for a costly new hire. Or using APIs to revolutionise your digital projects could put off a vastly expensive IT overhaul.
Need a hand to get started?
Take this short quiz and see how you can solve your challenges and find the right path to digital transformation.