London, February 1st 2018 – EValue Ltd, the leading provider of planning and advice technology to the financial services industry, has today announced the release of their API Portal.
"Over the last decade, we have worked with high street names and start-ups alike, to provide financial planning and advice technology. However, with our exciting new API Portal, for the first time, our clients will be able to directly access our extensive risk suitability and financial forecasting capabilities, via simple APIs" commented Andrew Storey, Client Development Director at EValue.
"By embedding EValue's APIs in their propositions, our clients can focus on developing engaging user journeys, safe in the knowledge that their propositions are underpinned by a robust and reliable Planning & Advice Engine.
We hope that our APIs will help drive innovation in the financial services market, by enabling a faster time-to-market for business looking to differentiate themselves from the competition and stay at the forefront of industry trends."
Early adopters of the API Portal have included Financial Express, Fidelity, and Moola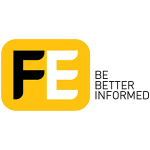 Shaun Bather, Head of Advisory Products Proposition at Financial Express commented "FE equips financial advisers with the knowledge and tools they need to help their clients make better investment decisions. We are keen to partner with organisations like EValue that share this passion.
On previous projects, FE has had first-hand experience of EValue's expertise in asset modelling, investment forecasting, psychometric risk profiling and technological innovation. Indeed, FE Analytics+ previously made use of EValue's SOAP APIs to produce the results in the Investment Forecaster.
When EValue began discussing their forthcoming API Portal, which included new RESTful APIs for the Investment Forecaster and Attitude to Risk Questionnaire, we were very keen to introduce these APIs into our FE Analytics+ tools and FE Analytics+ Investment Planner process. We were impressed with how easy it was to implement EValue's new APIs via their API Portal, and we look forward to using it in future projects, working together to help people make better, more informed decisions."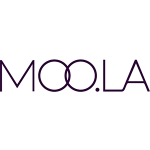 Gemma Godfrey, CEO at Moola commented "At Moola, we're improving financial wellbeing. Employees with healthy finances are happier, more creative and less likely to leave. Moola helps staff achieve their financial goals, with guidance and flexibility. This enables employers to attract and retain the best people.
Moola introduced EValue's market leading Investment Forecast API to deliver high level real time projections. Ease of integration and rigorous academics make EValue an industry leading partner and a pleasure to work with.
We're proud to be in partnership with organisations, like EValue, that focus on offering the best services for customers and employees."